Our Services
Finch Restorations is a 'one-stop' shop with an extensive range of services.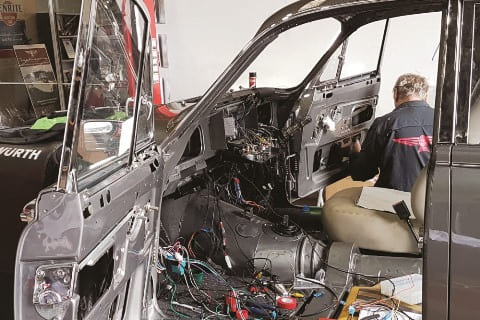 Classic Car Auto-Electrical Services with Finch Restorations
At Finch Restorations, we offer a full range of auto electrical services for your classic car, truck, or motorcycle. Whether you need an auto electrical fault tracked down and fixed or modifications installed, you've come to the right place! Our experienced team provides all the care and craftsmanship you'd expect from Australia's oldest vehicle restoration business.
What Is Auto Electrics for Classics?
If you've been wondering, in general, "What is auto electrics?" the broad answer is that it's the field of installing and maintaining wiring and electrical systems in motor vehicles. When you narrow this down to classic auto electrical services, it becomes a critical part of restoring a vintage car, truck or motorcycle. This is because the original wiring has probably deteriorated over time and might need to be rectified or replaced so it can be driven safely on modern roads.
Our Auto Electrical Services for Vintage Cars
Finch Restorations specialises in meticulous ground-up restorations, including all your vintage auto electric needs. Our team of experienced and qualified specialists have a passionate and careful approach to all restorations. We'll restore and preserve the electrical integrity of your vintage car, truck or motorbike through auto electrical fault finding and rectification.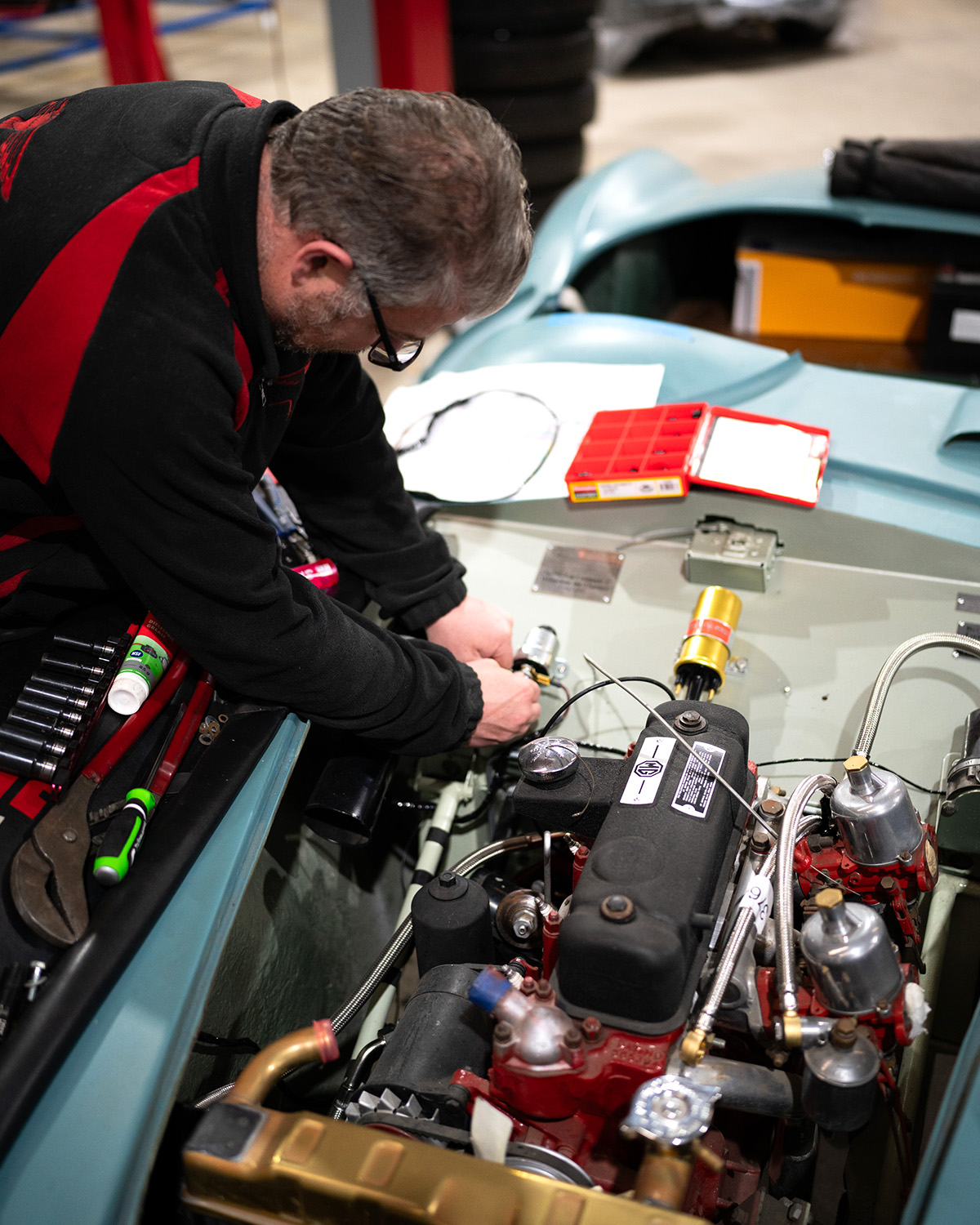 Fault Finding and Rectification
A key part of the refurbishment of your classic car's auto electrical equipment is close attention to detail. This includes a thorough diagnosis of your vehicle's electrical systems and wiring looms to find any electrical faults. The next step is to choose the right approach to address them. This can be trickier than it sounds, depending on the age of the vehicle and the availability of parts. And we do allow you to source and supply your own parts if you prefer.
Loom Replacement
What's a loom? A wiring loom, also known as a wiring harness or cable assembly, is an assembly of wires that transmits power and signals to the car's components so they can function properly. Our experienced team specialises in replacing wiring harnesses in classic vehicles, ensuring they perform safely and reliably after the replacement,
Electric Power Steering for Classic Cars
What are the advantages of electric power steering for classic cars? Well, how much effort do you want to put into turning the steering wheel? If you're young and fit, it might not be much of a problem. But, as you get older …
Modern power steering can reduce the effort on the steering wheel by up to four to seven times over a vintage car with its original manual steering. Setting up your car for electric power steering can depend on finding a power steering kit compatible with the era of your car (such as a muscle car from the 60s or 70s).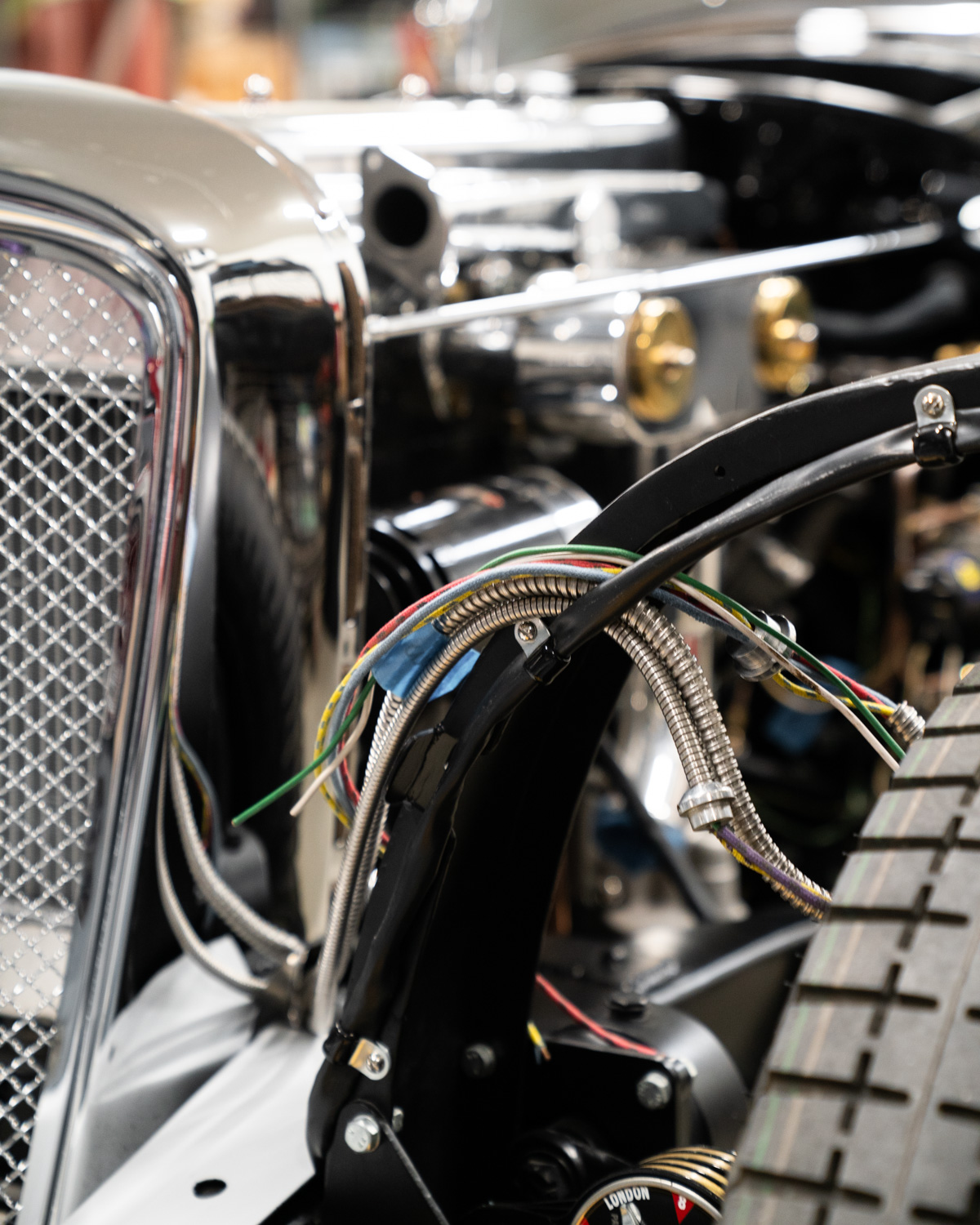 Electric Air Conditioning for Classic Cars
Sure. Electric air conditioning for classic cars might not be authentic. But it sure is comfortable! Installing a modern climate control system in a car that originally didn't come equipped with it can be a complex process. But it's worth it!
Why Choose Finch Restorations?
Why choose us? Simple. It's our team! We have a dedicated and experienced team of specialists ranging from project managers to reverse engineers, designers and scanners, engine builders, diagnostic technicians, coachbuilders, panel beaters, spray painters, auto electricians and motor trimmers.
Over 55 Years of Experience in Vehicle Restoration
Finch Restorations, established in 1965, is Australia's oldest vehicle restoration business. For over 55 years, we have been at the forefront of the vehicle restoration industry. We specialise in the repair and restoration of Veteran to Modern Classic era (1905 to 1990) cars, trucks, and motorcycles. We are award-winning specialists in performing complete body-off and ground-up restorations. Collectively, our team of around 30 highly qualified people has more than 700 years of experience!
Industry-Leading Restoration System
Finding the right solution for your vintage vehicle is at the forefront of our priorities. That's why we designed our restoration gateways to help you identify and define your restoration objectives.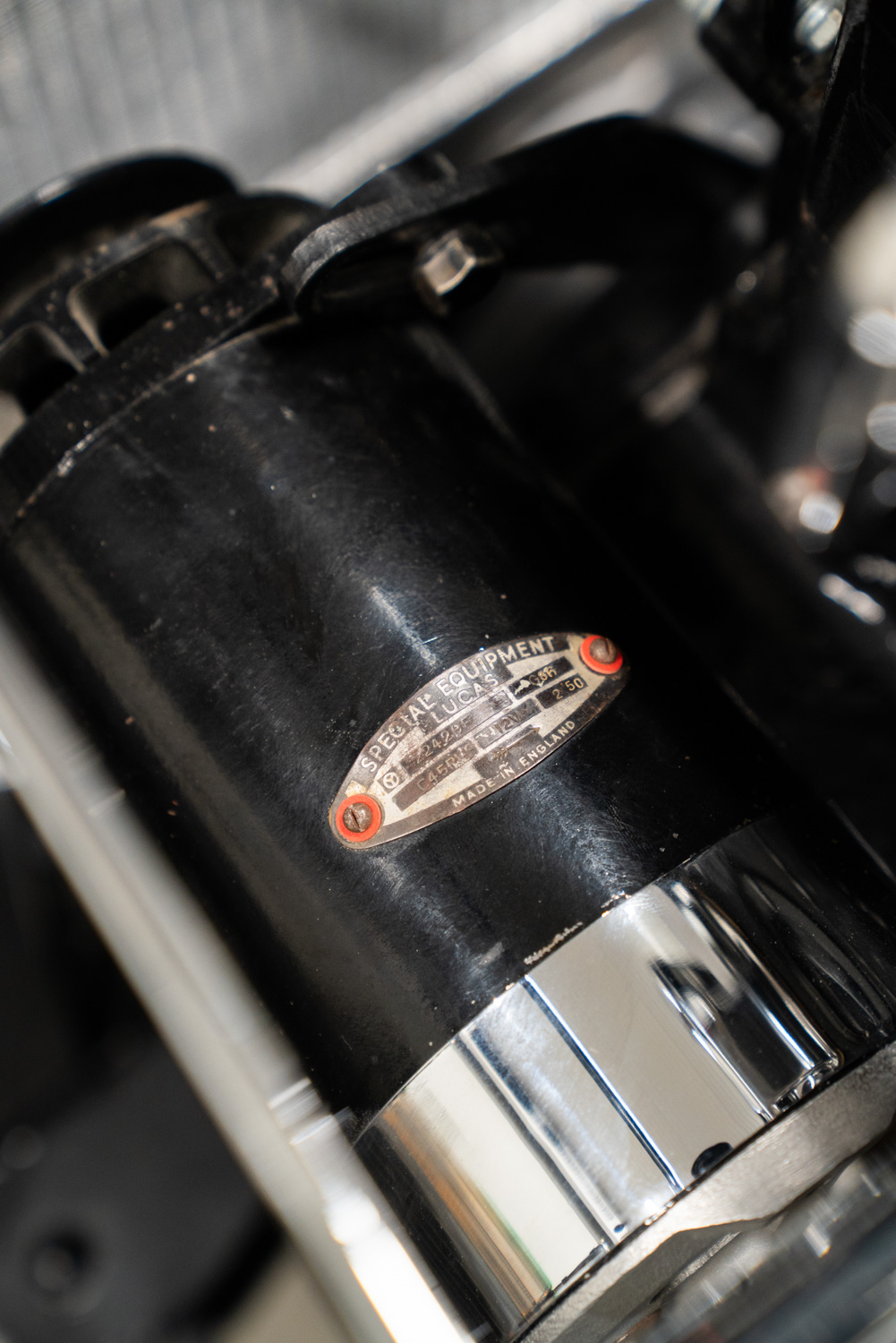 A One-Stop Shop for Classic Car Restoration
Our diverse team of specialists cover every aspect of restoring your classic vehicle. Our services include:
Design and conceptualisation of bespoke vehicles.
Reverse-engineering of components and 3D scanning.
Making 3D car bucks and moulds
Making casting and patterns for a broad range of items, including large components and hood ornaments.
Providing parts sourcing for our clients. We are happy to use our extensive experience in seeking "unobtainium" parts.
Restoring and preserving the auto electrical integrity of your vintage vehicle.
Our expertise in fault finding and rectification is applied to all mechanical services and repairs.
Reconditioning, repair and overhauling of carburettors.
FAQs
Here's a summary of the questions we most often get asked about our auto electrical services:
How do you handle vintage or hard-to-find electrical components in classic cars?
With great care! We know that classic auto electrical parts might be quite old and fragile. So long as the part is in good working order, we'll use our expertise to install it in as gentle a manner as possible.
How long does a typical auto electrical project usually take to complete?
A typical auto electrical job on a modern car might take only a few hours. But "typical" auto electrical services on a vintage car can introduce a much greater degree of complexity and difficulty. That's why it's best to contact us directly, explain the job, and then we can give our estimate of the time it should take.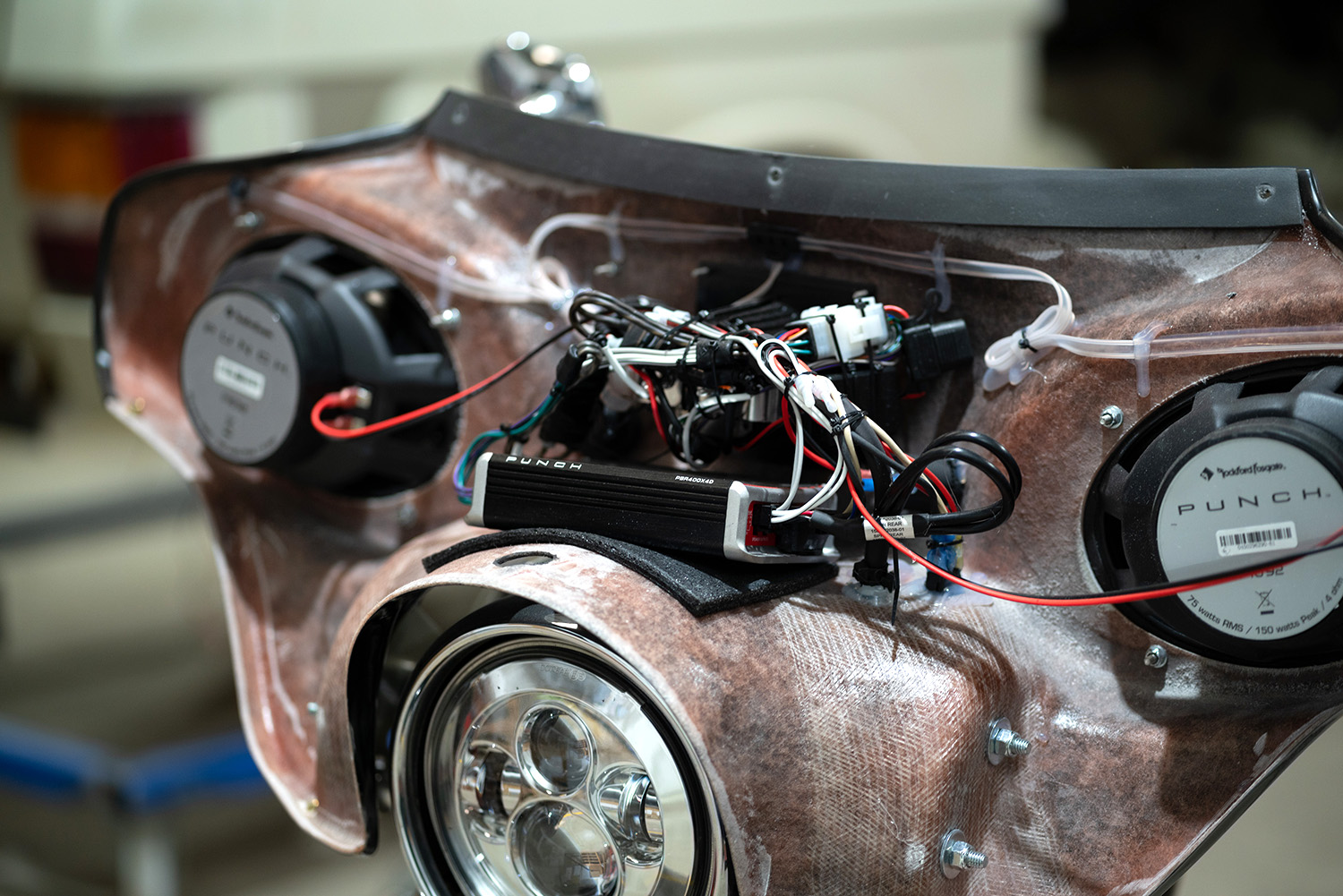 What are common signs that my classic car's electrical system needs attention?
Some common signs are:
Failure to start or trouble starting. This could be a sign of a malfunctioning alternator.
Your lights are dim or overly bright.
You have slow or malfunctioning accessories.
Your battery is not being charged properly and keeps going flat.
What type of warranty or guarantee do you offer for your classic car electrical services?

The answer to this comes down to the parts. We do offer you the option of sourcing and supplying your own vehicle-specific parts and materials in a timely manner. However, it might not be easy to find a part from a professional supplier or OEM (these parts usually have warranties), and a non-professional supplier might have to be sourced, which could be dodgy. There can be so many variations with these suppliers that It's best to speak to us about warranties on a case-by-case basis.
Find the Best Solution for Your Classic Car's Electrical Needs
Want to repair or enhance your classic car's auto electrical system? Contact us, and we'll discuss your objectives and select the right auto electrical services to achieve them.

Finch Restorations - Over 55 years in the Fine Art of Automobiles