Over 55 Years Of Experience
In Vehicle Restorations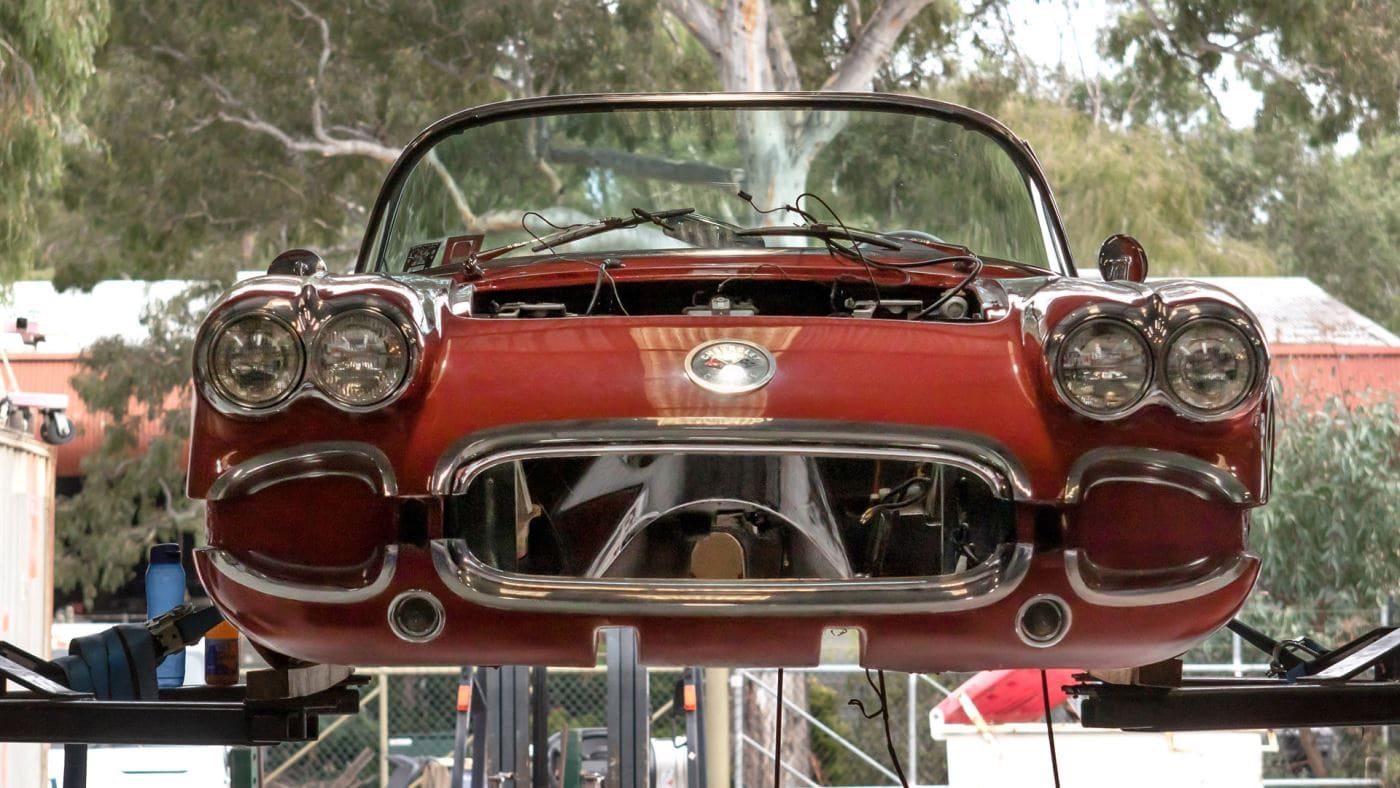 Founded in 1965, Finch Restorations are total restoration project specialists. We are a 'one-stop' shop offering an extensive range of services to support small or large automotive projects.
If you are a vintage marque, classic saloon, or sports car owner who is looking for fine quality craftsmanship and service from enthusiastic people with integrity and experience in this specialised field, Finch Restorations are your first-choice restorer and will be pleased to discuss your project.
---
Restoration services we offer: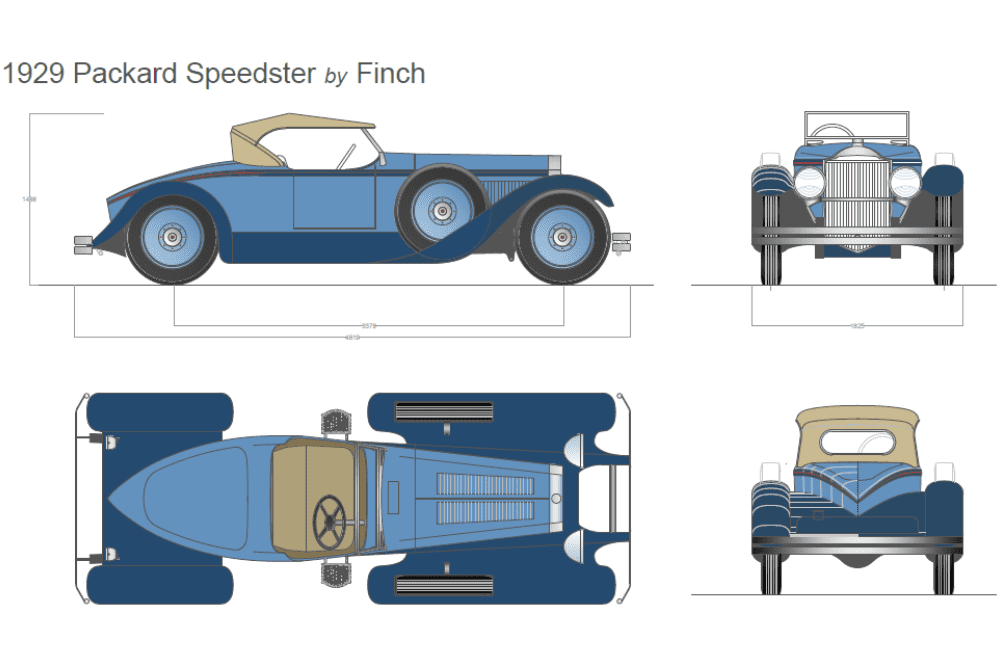 Design Office
Our design office can conceptualise and design a Special or speedster for you based on a variety of chassis with different engine options, or develop customisations for your current vehicle.
Our design office can also provide a design package for trim and accessories to provide you with a bespoke vehicle.
---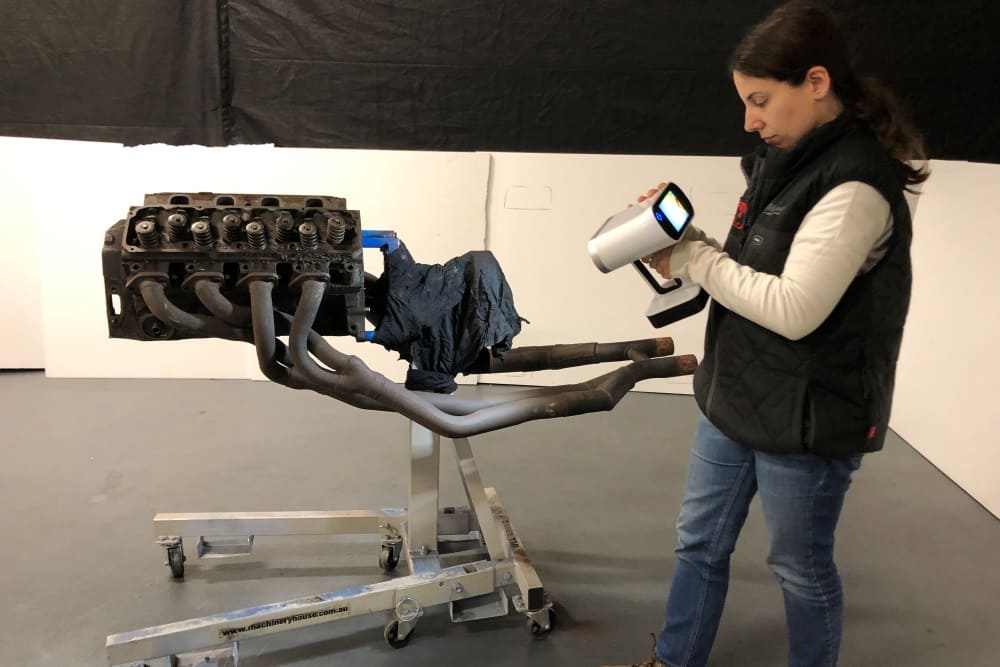 3D Scanning
You may have a broken component, a very fragile piece of equipment or an object of historical importance. There are many reasons you might need to be able to reverse-engineer something for the purposes of replicating it.
We use the very latest 3D laser scanners to create an accurate, high resolution 3D scan that will enable reverse-engineering of the scanned object.
---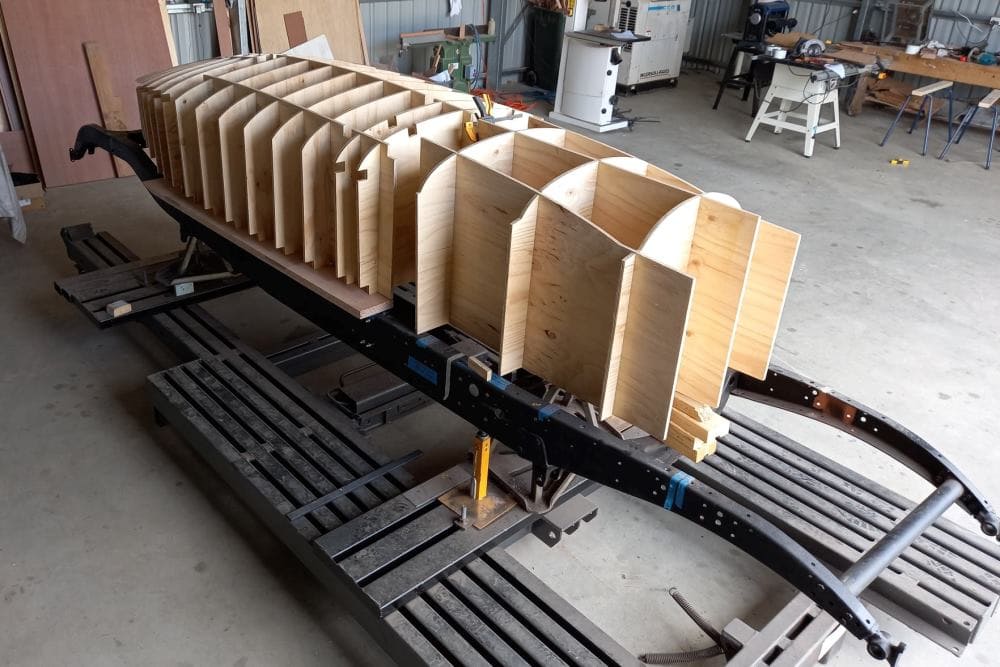 Bucks and Molds
With a 3D Car Buck you can create the body of a car. The buck can be used to produce the finished article without having to create expensive tooling.
The 3D Car Buck is typically created from an advanced 3D laser scanning system and then CNC routed out of solid plywood. The plywood buck structure is designed to be mostly self-supporting with peices able to be slotted together.
---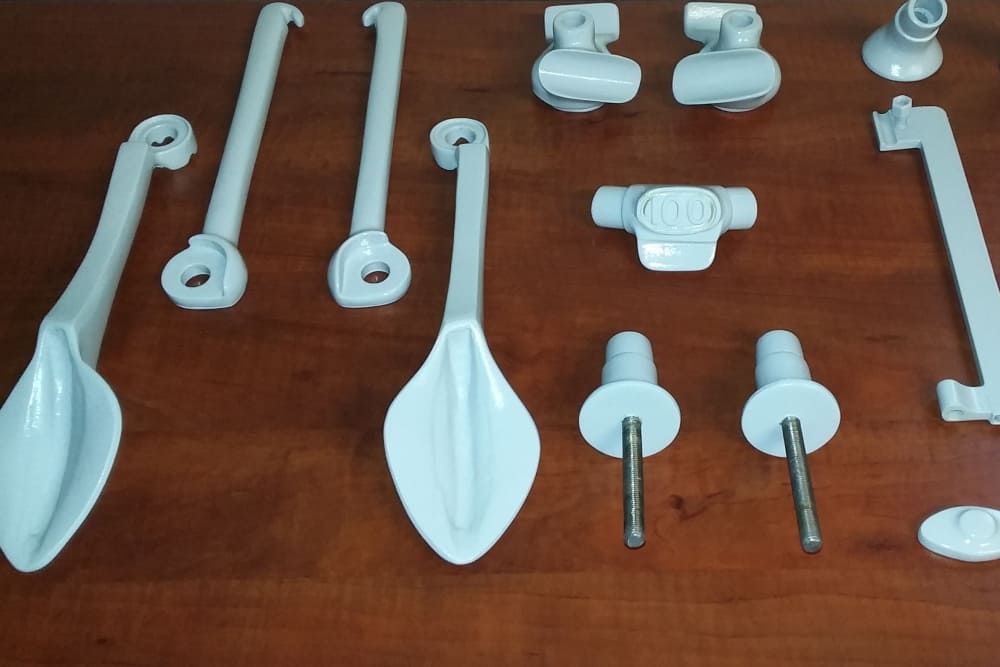 Castings and Patterns
Finch Restorations can produce patterns and molds for casting a variety of automotive and non-automotive items:
Car, truck and motorcycle manufacturer badges.
Hood mascots and hood ornaments.
Car, truck and motorcycle manufacturer emblems.
Windscreen posts.
Handles and fixings.
Large automotive components such as sumps, engine blocks, heads, and bell-housings.
---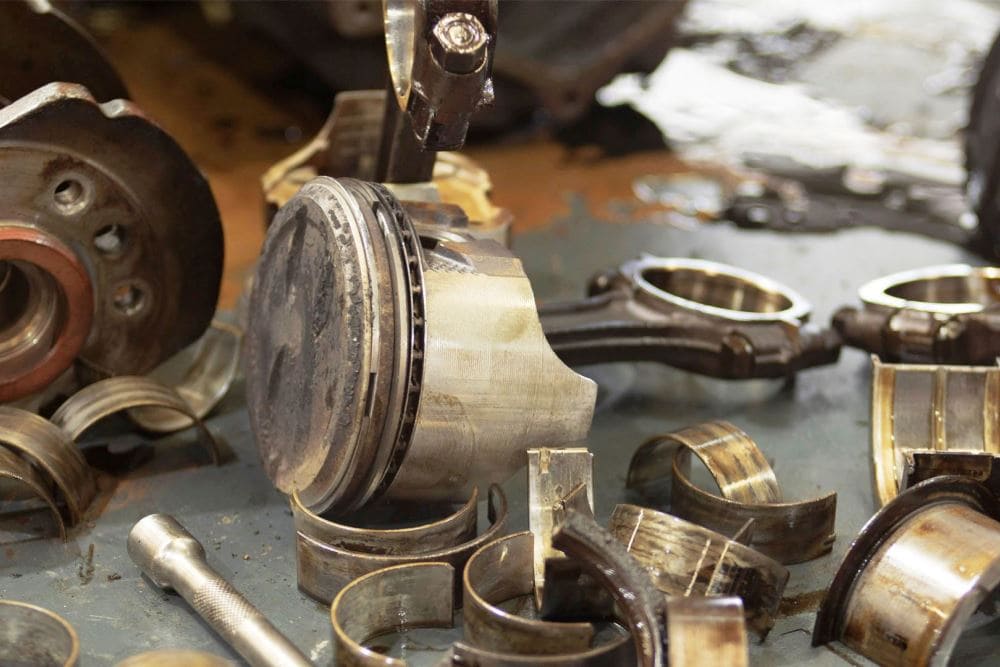 Parts Sourcing
Replacement car parts for your restoration are a must. For common models, such as Falcons, Monaros, Toranas, Corvettes, Comaros, FJ40s, etc. and for hotrods, there is a flourishing after-market industry producing parts in regions such as Asia and the Americas.
For rarer vehicles, often those pre-1950s, there is shrinking supply. Owners and restorers have long been consuming both New Old Stocks and cannibalised spares from donors. Other factors, such as the fluctuating price for scrap steel, can see the precious contents of old workshops and deceased estates 'simply' heading to the scrapyard instead of the extra effort to post on Gumtree or Craigs List (for examples).
Due to decades of necessity, Finch Restorations has built the inhouse capability to identify and source 'unobtainium' parts.
---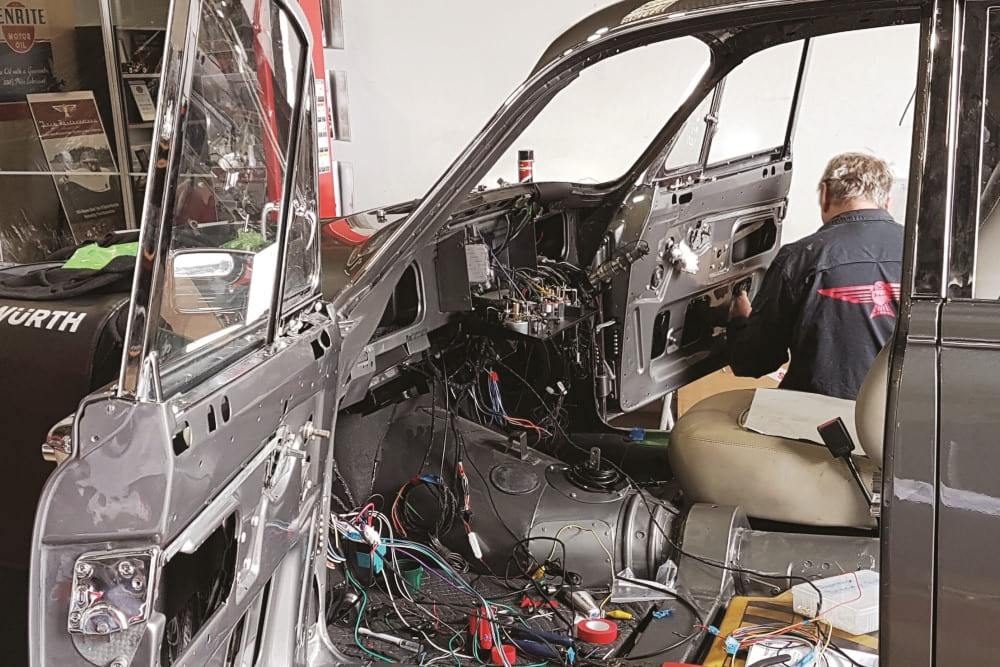 Auto Electrical
Finch Restorations can offer a large range of auto-electrical services.
Our services include fault finding and rectification, loom replacement and design and installation of new equipment and components. These include electric power-assisted steering and integrated air conditioning for classic cars.
---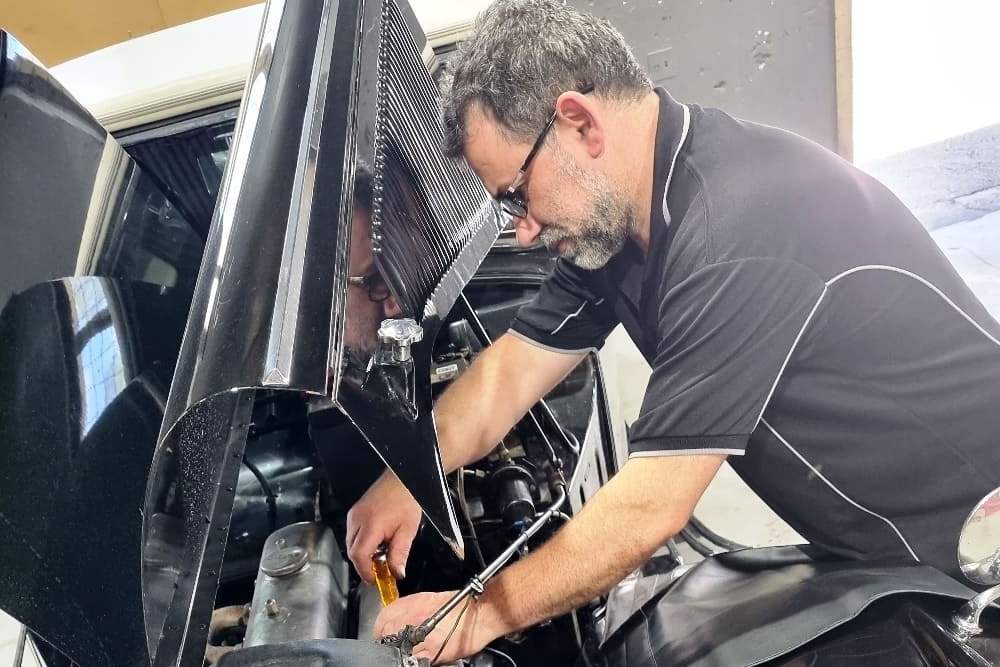 Mechanical Services
We perform mechanical services and repairs for all pre-1980s makes and models of American, Australian, English, German, Italian and other European vehicles.
We can service Veteran, Brass / Edwardian, Vintage, Pre-War, War era, Post-War, and Classic vehicles. Vehicles can include cars, trucks, motorcycles, and carts.
In addition, we can carry out pre-purchase inspections, safety checks and servicing for your next pre-1980s vehicle.
---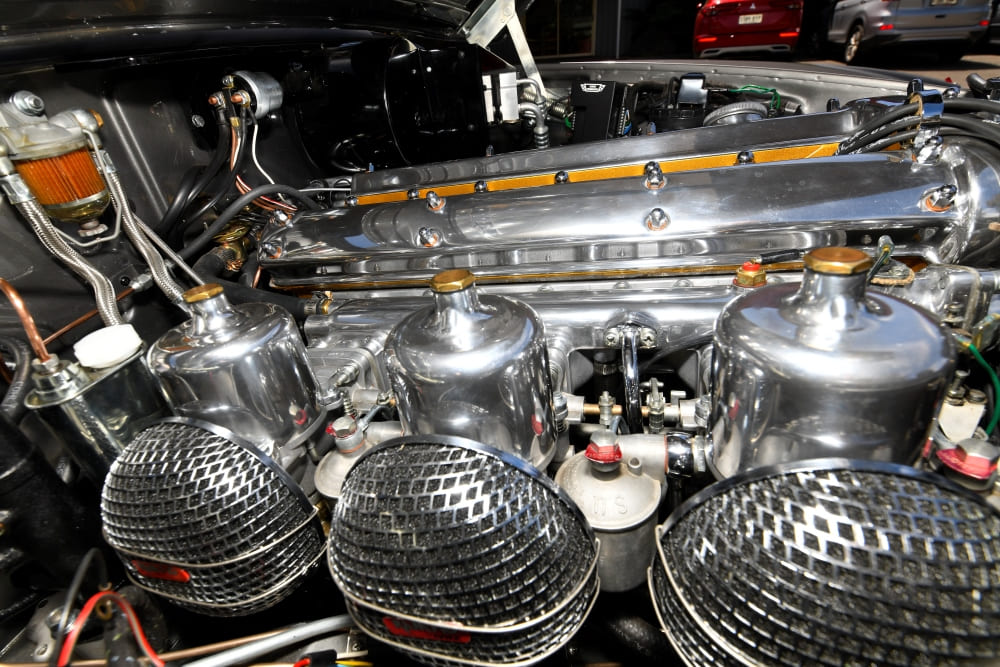 Carburettor Services
We repair, recondition and overhaul carburettors, mechanical fuel pumps and ignition distributors. We can carry out on-vehicle (preferred) or off-vehicle overhauls of carburettors.
We specialise in pre-1980s carburettors for early makes and models of American, Australian, English, German, Italian and other European vehicles.
We can diagnose fuel system problems and perform conversions and re-jet carburettors to suit modified vehicles.
---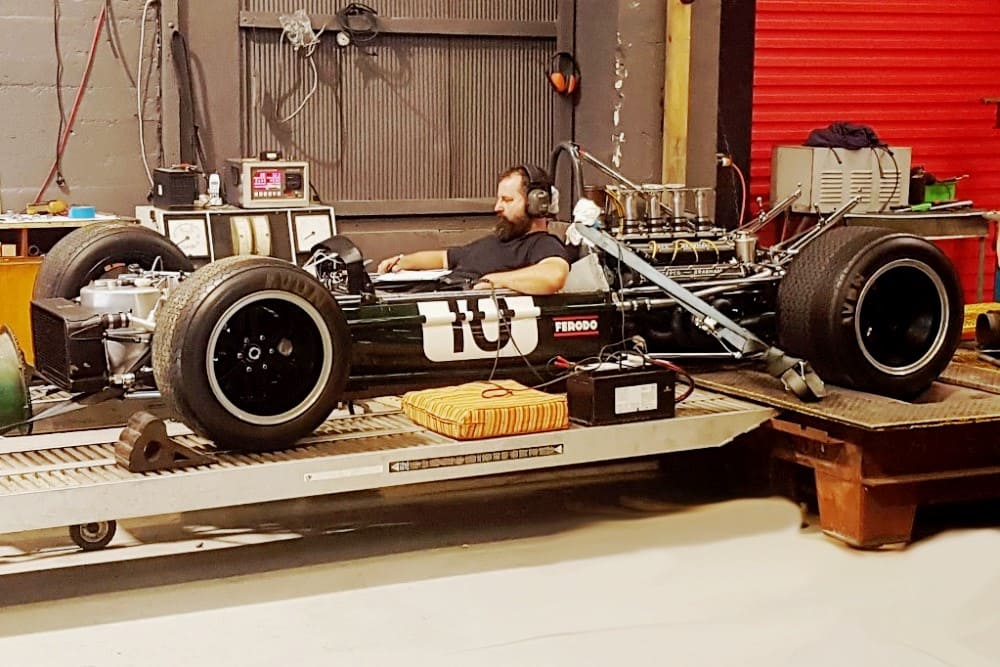 Dyno Tuning
Our dyno shop has experience in tuning and servicing vehicles from the Brass Era thorugh to Modern Classics.
Our shop also undertakes other repairs including general maintenance, engine rebuilds, carburettor overhauls, and distributor calibration and reconditioning.
---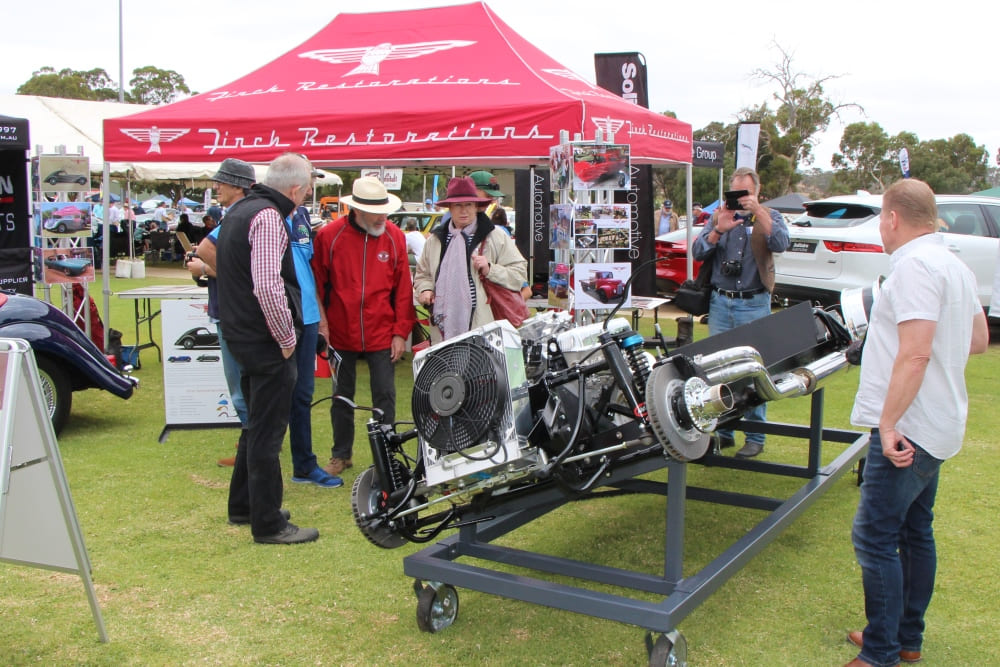 Historic Registration - Club Registration
From 1 July 2017, South Australian legislative restrictions were removed on historic and left-hand vehicles being modified from their original design.
Historic, left hand drive and street rod vehicles that meet the criteria of the new regulations can be modified.
We have highly skilled old-school technicians who can perform modifications to historic and left-hand vehicles.
---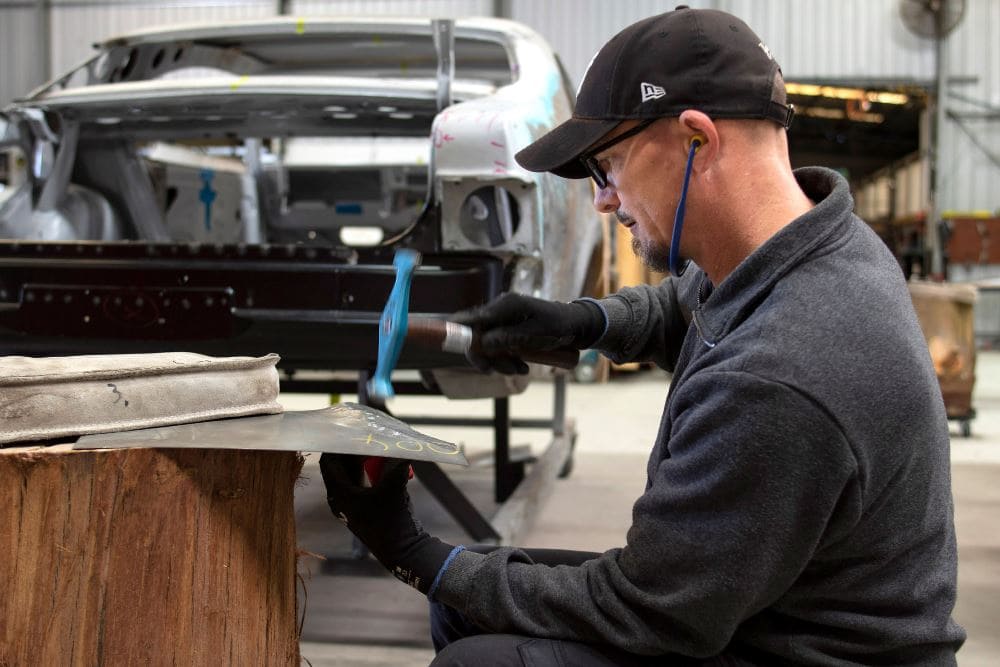 Panel Fabrication
Finch Restorations can build almost any panel that a project may require; whether it is a simple battery tray to a full body. We have the capabilities to accomplish the task.
---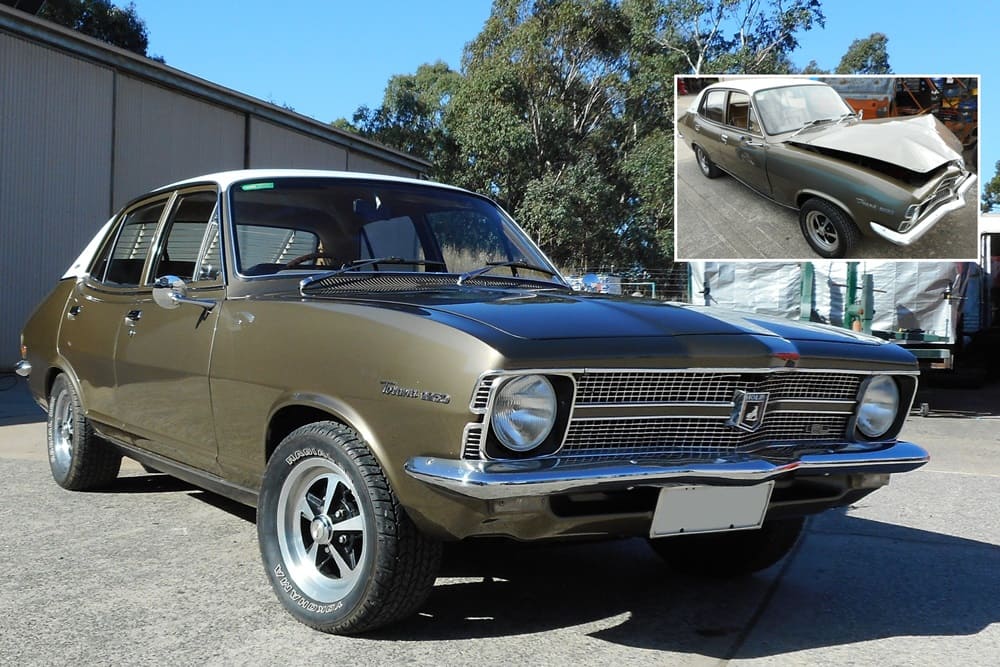 Specialist Insurance Repairs
If your timber-bodied car has been accident or fire damaged, you may only have one choice to get your vehicle repaired: a specialist coachbuilding firm.
Specialist restoration companies for classic cars are becoming increasingly used by insurance companies for older cars as old skills are lost in the modern crash repair industry.
---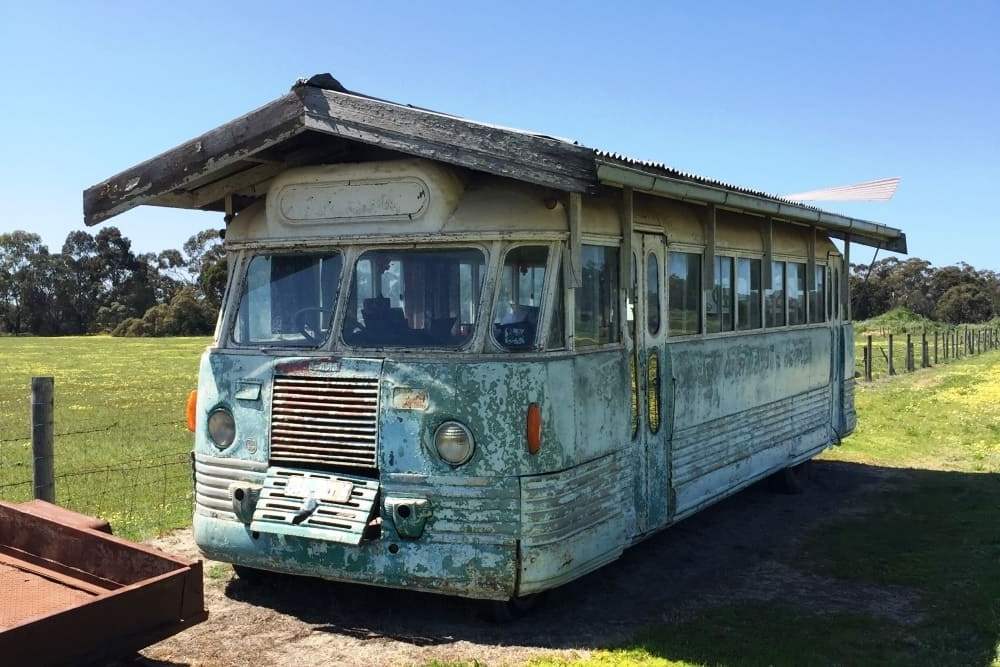 Pre-purchase Inspections of Classic Cars
Finch Restorations can assist with a pre-purchase inspection of your potential investment in a vintage, veteran or classic car before you take the plunge.
We can undertake on-site inspections, or collect the vehicle and inspect it when up on one of our hoists.
If you wish to proceed with the purchase we can also help with the intrastate, interstate, or international transport of your acquisition.
---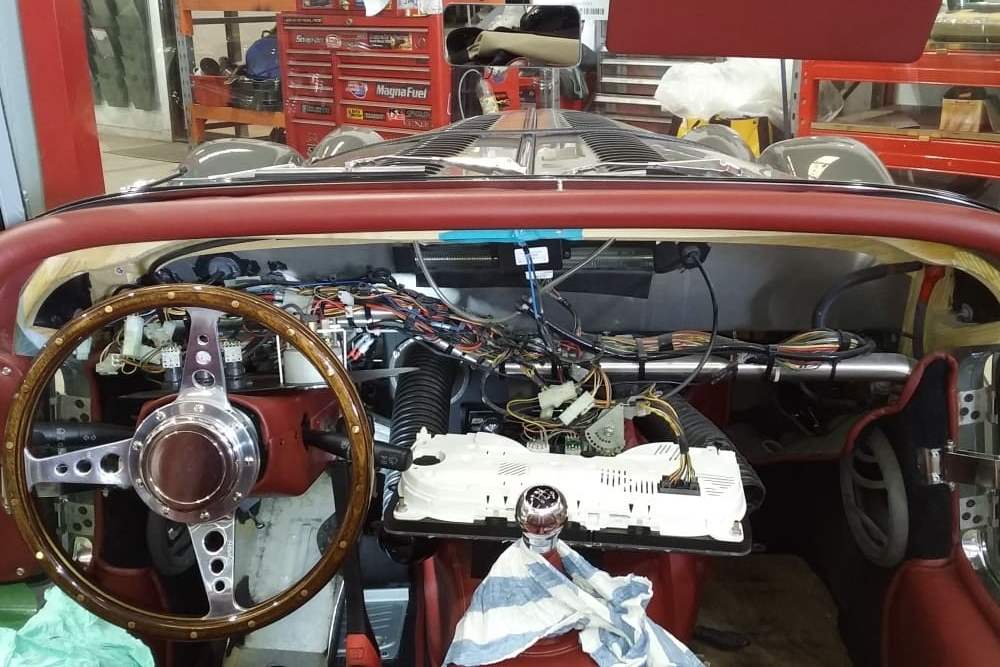 Conversions
Finch Restorations can undertake conversions for imported vehicles . These include left-hand to right-hand steering conversions.
---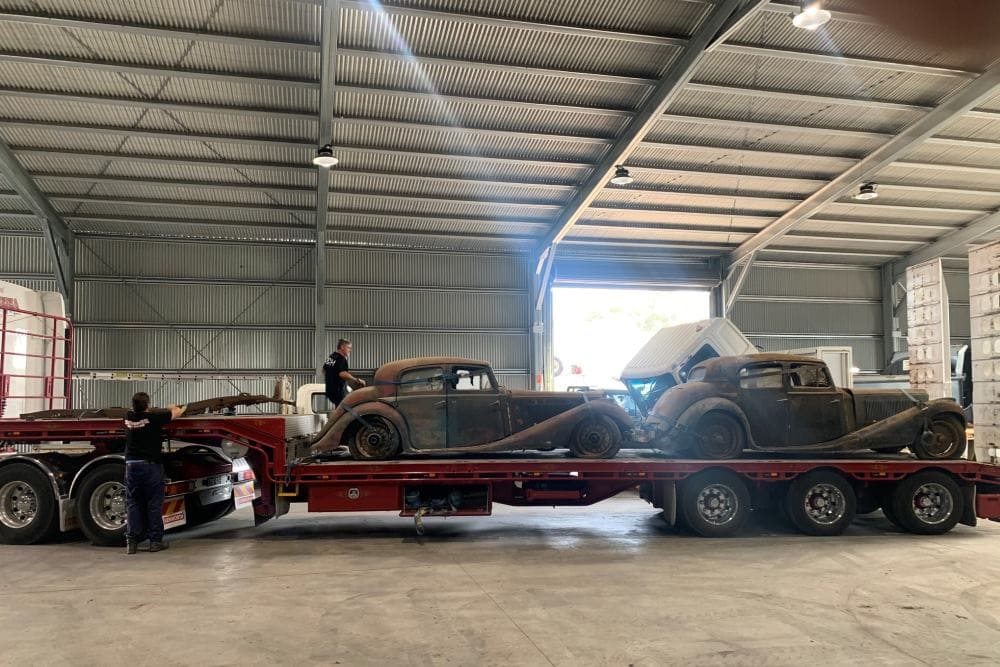 Finch Transport | Treasure Gathering
Finch Restorations can assist with intrastate, interstate, or international transport of your vehicle whether it be rolling or not.
---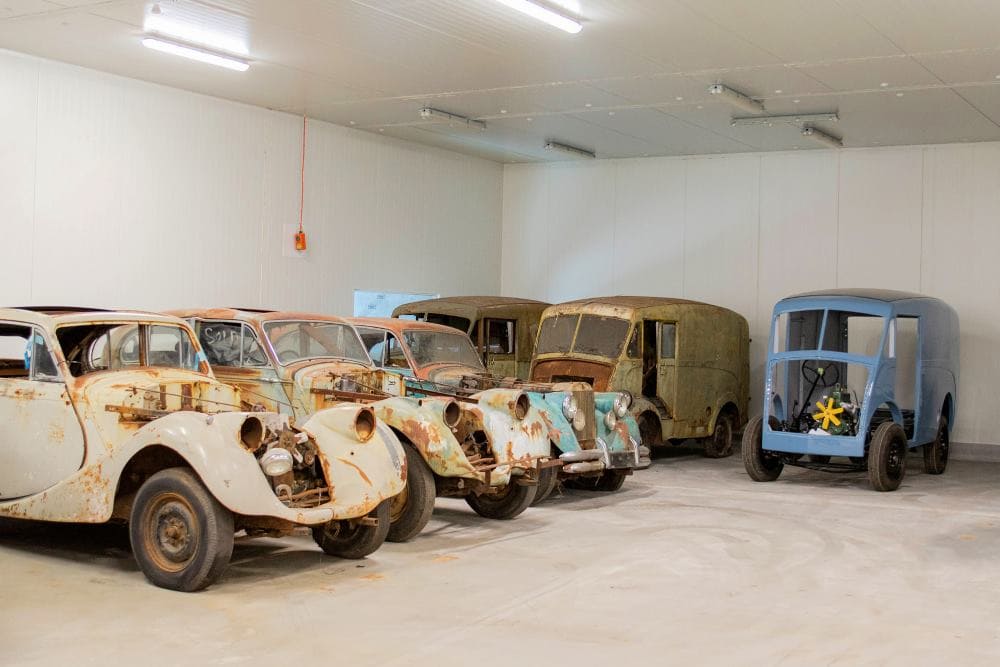 Finch Storage
Finch Restorations can store your treasured vehicle safely, securely, and professionally.
We can additionally maintain and service your car and offer a concierge service reading your car prior to your next sortie. We are also happy to arrange vehicle delivery and collection.
---

Finch Studio | Photography
The Finch Studio is an inspirational studio where classic cars and motorcycles can be professionally photographed in a blackwall space.
---
Your Needs and Our Solutions
Explore the Benefits of using the professional services of Finch Restorations. Request a Free Consultation!
Get Started