Gateway 2 – Restoration Route
Should I restore, modify, enhance, or preserve my vehicle?
Our 'Restoration Route' gateway is where you decide upon the appropriate route for your vehicle; either restoration, conservation-preservation, modification, or a combination of these.
Technical Domains
Major factors for deciding which restoration route to take include the prioritising of the following 'Technical Domains' which frequently can conflict with each other:
Originality
Authenticity
Appearance and Presentation.
Safety, Performance and Functionality.
Adaption / Modification.
Other factors:
Historical significance, uniqueness and/or rarity.
Intended use – daily driver, monthly cruiser, shows.
Current state of the vehicle and availability of parts/spares.
Finch Restoration Types / Designations
We have developed a menu of twelve different restoration types or designations. While there is some subjectivity and overlap amongst these, they should be useful in choosing your route. The base restoration types we offer are:
Concours Restorations:

Type CDE – Concours d'Elegance
Type CDO – Concours d'Originalité
Type CDA – Concours d'Authenticité
Type CDM – Concours d'Mode
Please note that many of these Concours designations are for our own use and do not represent a claim that the vehicle will necessarily meet the judging criteria in a club's Concours competition.

Traditional Restorations:

Type TRC – Conventional
Type TRP – Patina

Resto-Modification (Resto-Mod):

Type RMS – Street-Machine
Type RMR – Refined-Machine

Specials and Replicas:

Type SRS – Special
Type SRR – Replica

Museum Restorations:
Single System(s) Refurbishments, for example:

Type SYB – Body
Type SYD – Driveline
The above restoration types/designations are further described in the following sections.
---
Type CDE – Concours d'Elegance
Concours d'Elegance restorations are considered the most prestigious of restorations where vehicles are generally judged against criteria in all of the following Technical Domains:
Originality
Authenticity
Appearance and Presentation.
Different car-show competitions and different car-clubs use different judging criteria where a vehicle might be judged higher or lower points because it is restored too much, or too little, against one of the Technical Domains compared to the other domains.
Vehicles might also be disqualified for not meeting basic 'D. Safety' requirements which in turn might contradict the requirements of 'B. Authenticity'. Modern windscreen safety glass is an example. TO the contrary, some clubs might waiver a safety requirement regarding side glass if the original inside door cards are untouched thus emphasising superiority towards the technical domain of 'A. Originality'.
A Concours d'Elegance restoration is also appropriate for vehicles that might never be shown in a competition. For a client to select a "Concours d'Elegance" restoration identifies to us our client's objective the level of restoration they are seeking. Clients are welcome to nominate the criteria for a particular car-show or car-club to be used to guide decisions during the restoration process.
These restorations are normally ground-up/body-off restorations.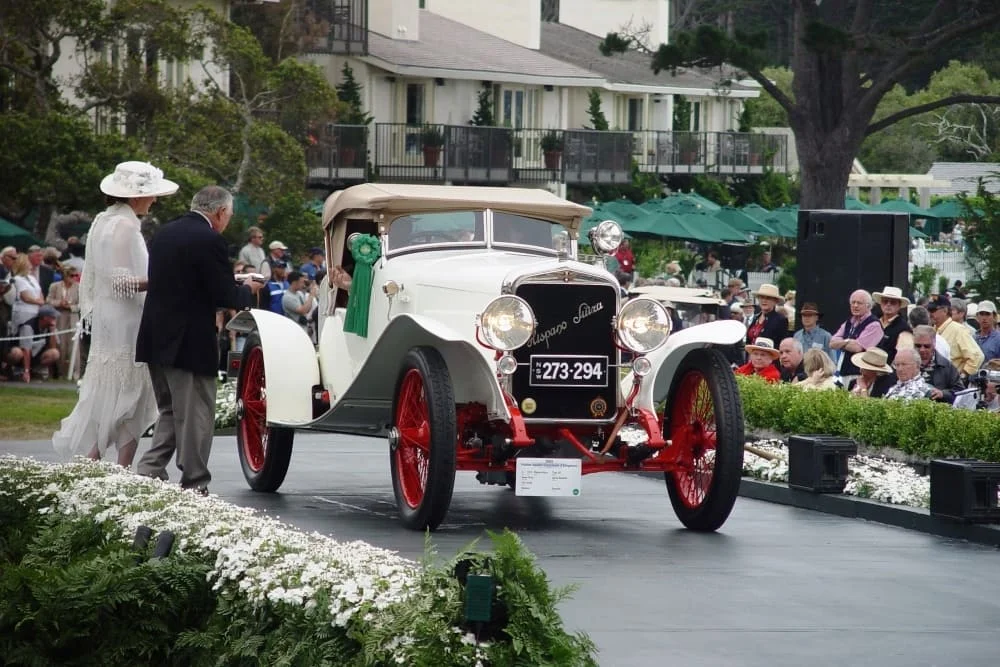 ---
Type CDO – Concours d'Originalité
Concours d'Originalité is our own term for a restoration focused on the technical domain of 'A. Originality'. That guides us to understand that the client's focus is not on appearance 'wow' factors. Rather, the focus is on the originality of components generally already on the vehicle.
These projects are generally not ground-up/body-off restorations and will endeavour to conserve as much of the existing vehicle components as possible. The goal is for these vehicles to be virtually untouched from the day purchased notwithstanding some repairs for wear and tear, and collisions.
---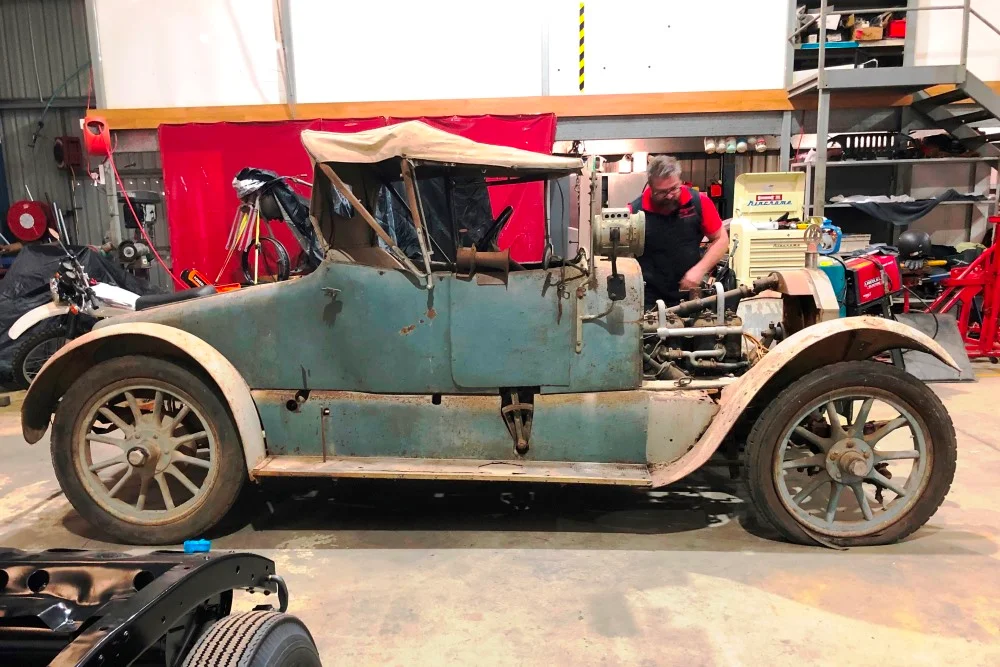 ---
Type CDA – Concours d'Authenticité
Concours d'Authenticité is our own term for a restoration focused on the technical domain of 'B. Authenticity'. That guides us to understand that the client's focus is not on appearance 'wow' factors. Rather, the focus is on the authenticity of the vehicle with the goal to be to have the vehicle as close as possible to how it left the factory. Normally, these will be ground-up/body-off restorations.
There is also a great amount of subjectivity for these restorations. For example, original panel gaps from factories can be very poor, and original panel sizes can be different on left and right sides due to the industrial processes used in the factory.
We usually find that our clients want gaps and panels to be better than factory. Clients therefore need to be explicit in their requirements including if they want other features such as factory chalk marks and stickers.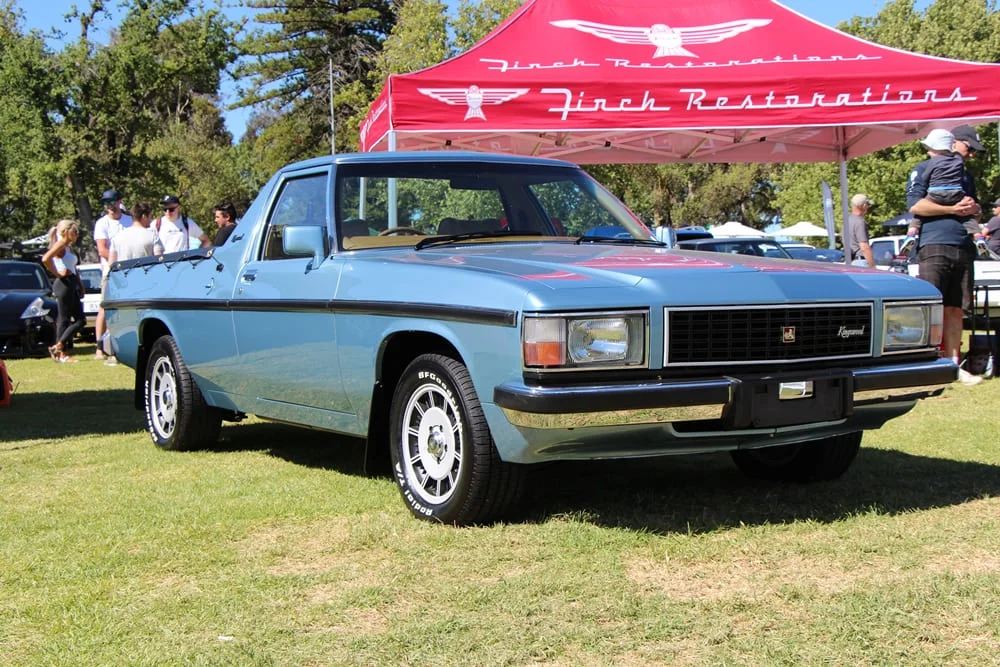 ---
Type CDM – Concours d'Mode
Concours d'Mode is a term used in the NSW Council of Car Clubs judging procedures.
Such restorations focus on the technical domain of 'A. Appearance and presentation'. That is a guide for us to understand that the client's focus is on appearance 'wow' factors rather than factory authenticity or originality of components. A high-quality paint system is often a major point of differentiation.
Other non-authentic changes may also be incorporated, often subtly, such as hidden electric fuel pumps, LED headlights, re-engineered and contemporary alternative parts due to unavailability of authentic parts.
These projects will normally be ground-up/body-off restorations.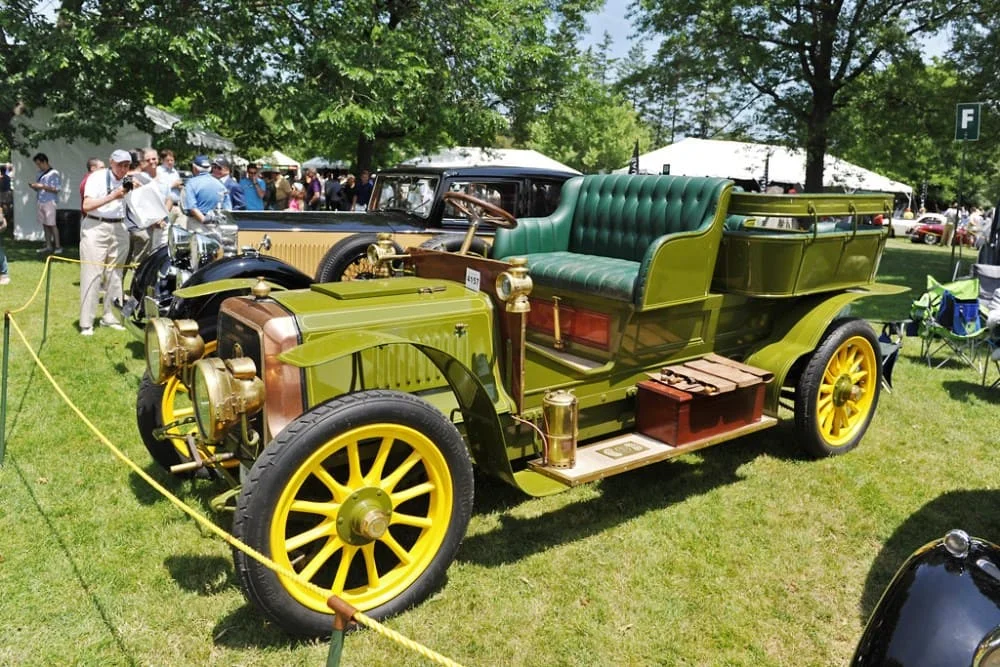 ---
Type TRC – Conventional
The use of the term "conventional" here is very subjective. We anticipate that clients for this designation will be identifying that they seek high standards with respect to appearance and presentation but might seek an eye-popping, non-authentice paint scheme.
To contradict this theme, some clients might accept the re-use of, for example, older chromework that is deteriorating, bur still has some life remaining in it. Thus, this type of restoration may focus on key areas that are important to the client, but defer or ignore some systems where the condition is adequate for the time being.
(The GTO below was a Finch project, but is only used for illustration and is not necessarily reflective of this designation.)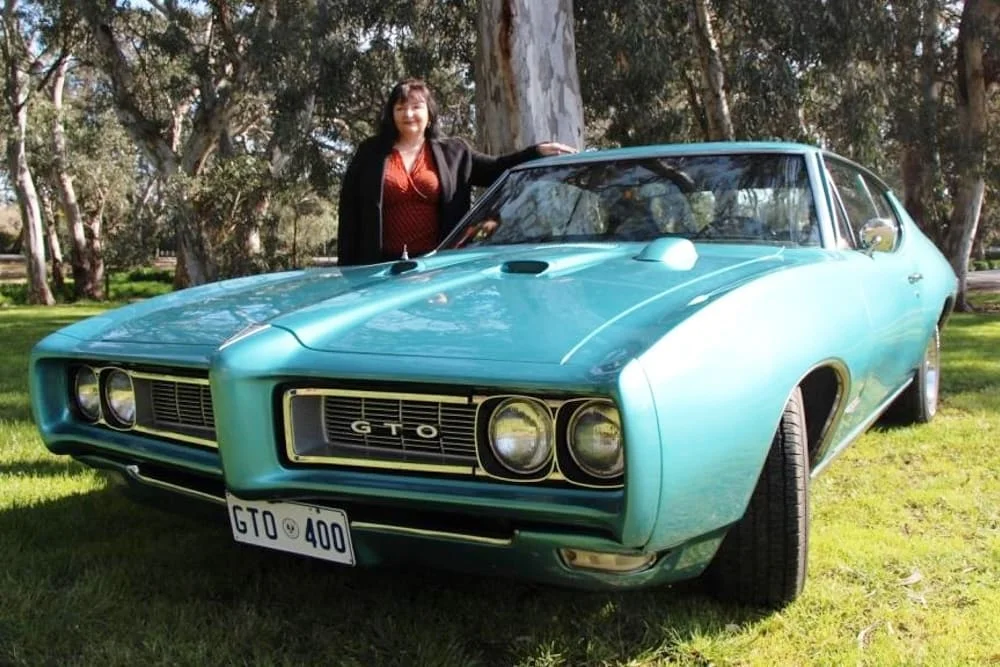 ---
Type TRP – Patina
As the name suggests, the clients seeking this designation want to retain the 'Ma and Pa Kettle' look of the vehicle but want to focus on the safety and mechanical aspects to get the vehicle back on the road.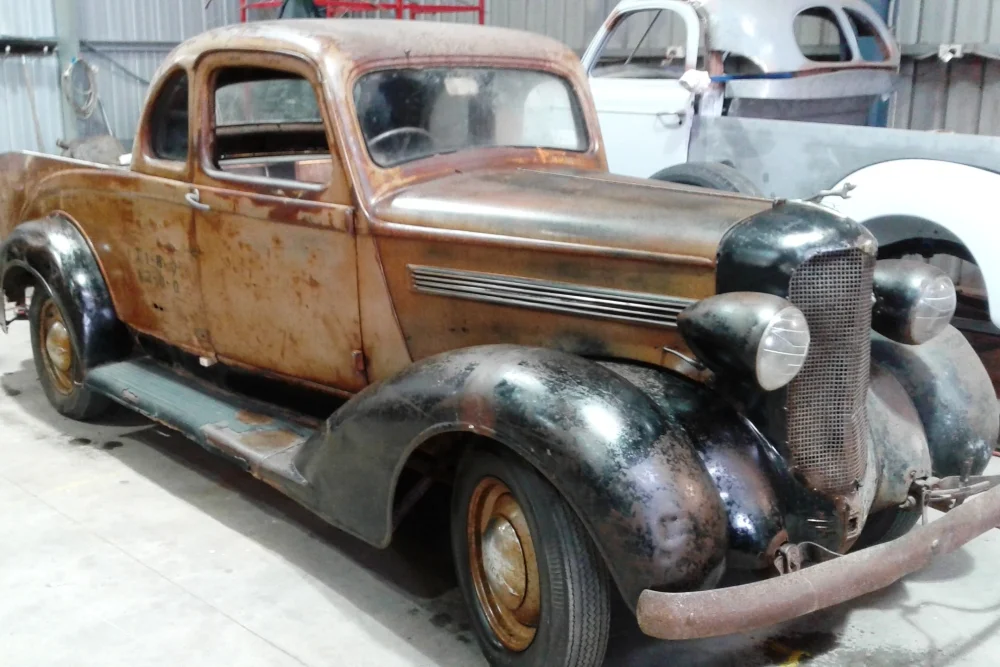 ---
Type RMS – Street-Machine
A Street-Machine is a designation for clients that seek an eye-popping, high performance vehicle with many non-authentic modifications potentially including a more powerful engine, upgraded driveline, sports supension and braking. Performance and looks are therefore the primary requirements. The body might also be modified, but will generally be easily recognised compared to a standard vehicle.
For the purists, Street Rods or Hot Rods are a different category reflecting highly modified pre-1949 vehicles. See the 'Special' designation below for a re-bodied vehicle.
For our designation, we disregard the year of the vehicle and just use the designation to best understand the client's primary motivation for both pre and post 1949 vehicles.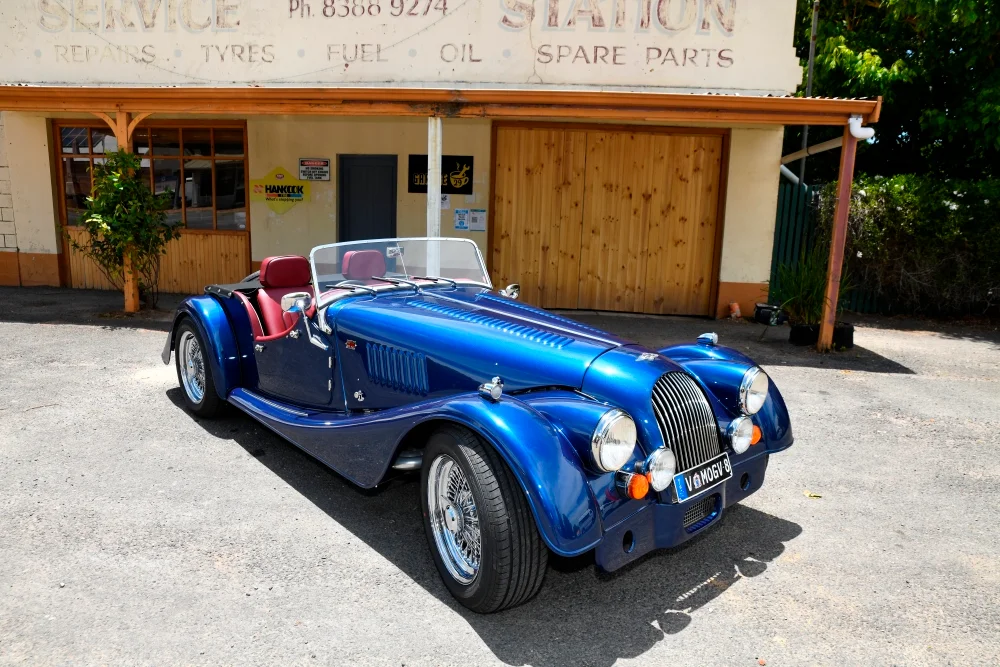 ---
Type RMR – Refined-Machine
Our Refined-Machine designation is similar to that for Street-Machine. The designation is different in that it is intended for clients that seek an aesthetically impressive vehicle with high levels of sophistication, comfort, performace, functionality, and safety in generally equal measures. The body might also be modified, but will generally be easily recognised compared to a standard vehicle.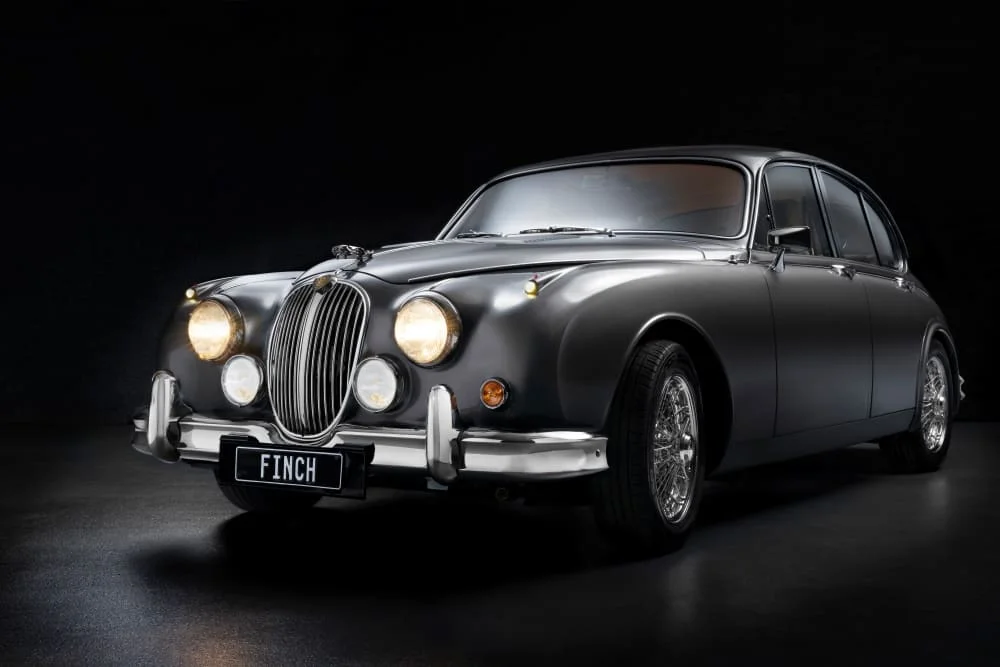 ---
Type SRS – Special
A Special reflects a bespoke, coachbuilt body being integrated on to a pre-1949 chassis. Thus it is a re-body. The chassis and driveline might be significantly modified too.
While the example photograph of the SS120 provided below is more akin to a Refined Machine, a Special is more commonly built for a specific purpose such as hill-climbing or racing.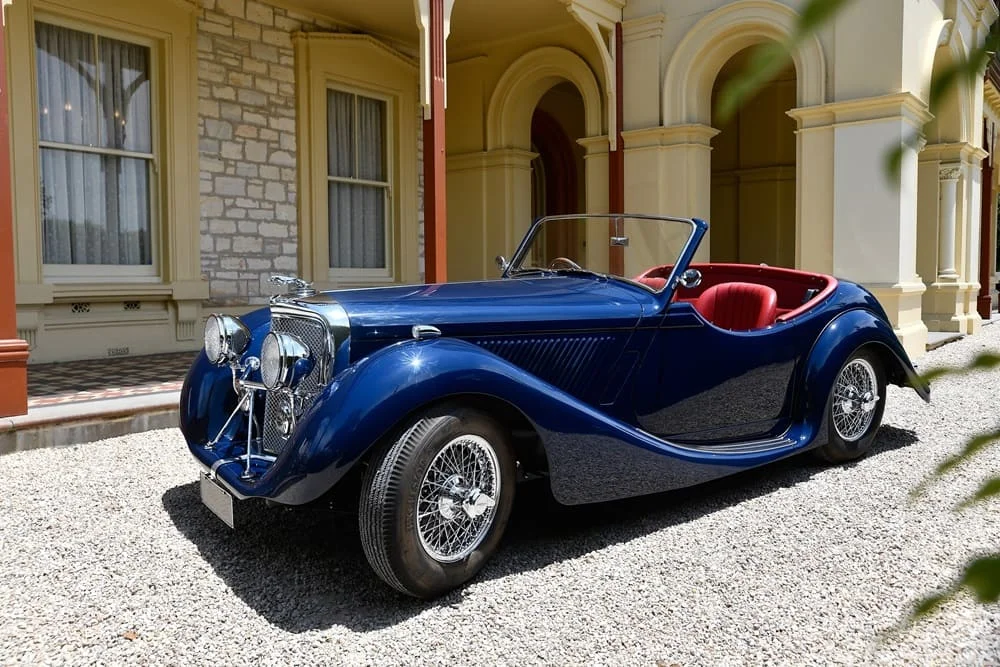 ---
Type SRR – Replica
Replica means a vehicle assembled as a reproduction to resemble a chassis-based vehicle no longer in production by the original manufacturer. Generally, this will be for pre-1949 vehicles, and/or for original jurisdictions (countries) where intellectual property rights are not infringed.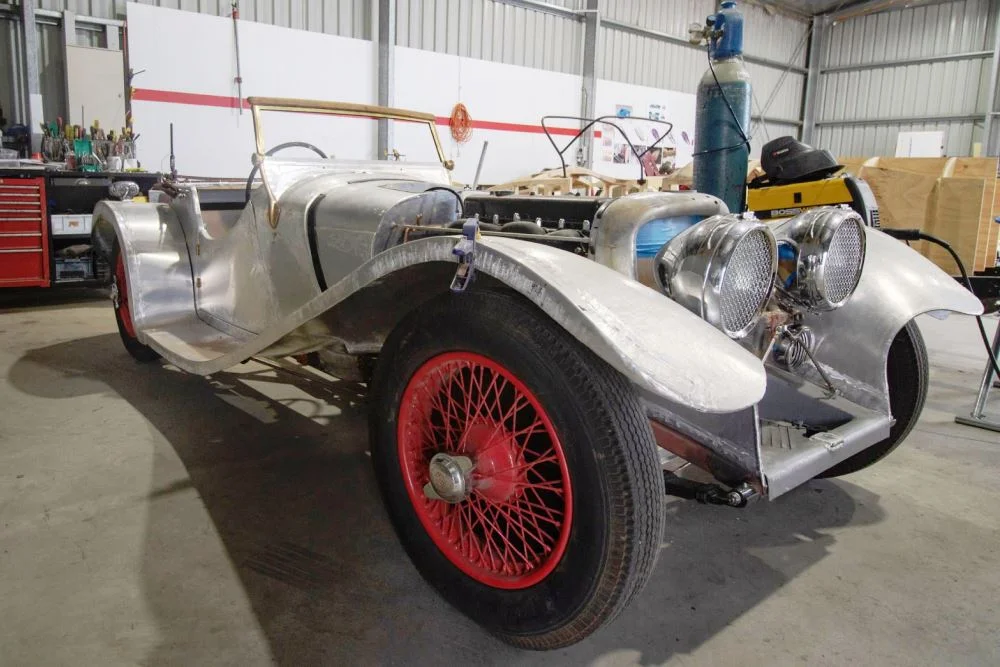 ---
Type MUS – Museum
In 2010, the United Kingdom's National Historic Ships published a book titled Conserving Historic Vessels: Volume 3 – Understanding Historic Vessels. The book is a guide for vessel custodians to navigate the complexities of conserving historic ships for future generations.
Conserving Historic Vessels presents ten key conservation principles which we have translated from marine-vessel application to road-vehicle application:
Historic vehicles should be conserved according to their significance.
The aim of conservation is to retain the significance that has been identified and pass it on to future generations.
All aspects of significance should be dealt with in a considered and thoughtful way.
Rigorous maintenance is a key to good conservation practice for all vehicles.
Make and keep records throughout, including recording all changes to the vehicle and what happened to any material which has been removed.
When in doubt, do the absolute minimum. Conservation demands a cautious approach to change.
Replace like with like wherever possible.
Conjecture should be avoided in all conservation projects. If uncertain, don't do it.
The best knowledge, skills, techniques, and types of management available and affordable should be employed in all types of conservation.
Do things in a logical order.
In general, there is a key difference between marine-vessels and road-vehicles with respect to historical significance: rarity. Whereas road-vehicles are generally mass-produced in production lines, marine-vessels are typically one-off, unique designs.
"Significance", which underpins the first three conservation principles, should be given due consideration at project commencement. Thereafter, the remaining conservation principles can be appropriately used to guide the preservation, restoration, and maintenance activities for road-vehicles.
It may, for example, be more important to conserve the vehicle in a non-road-going state, such as the 1930 Thornycroft example below.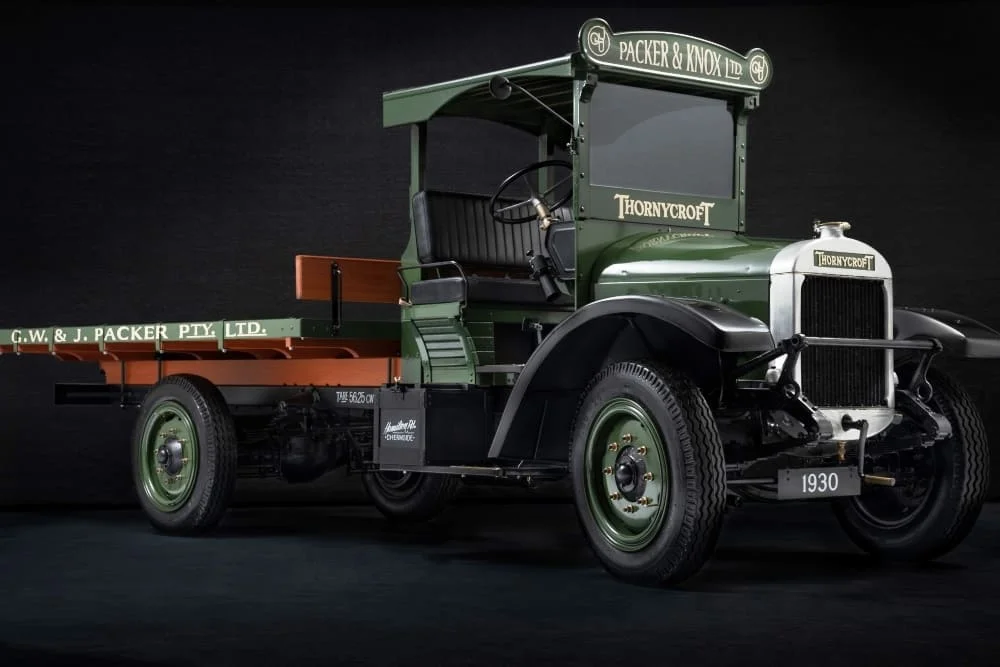 ---
Type SYx – System by System
A common practice in Do It Yourself (DIY) restorations globally, is where the DIY restorer disassembles their vehicle in their home garage and seeks out specialist skills to support their project, particularly where they do not have the requisite skills.
A vehicle is a 'system of systems' and some of the systems that DIY restorers seek support with are, non-exhaustively, listed below:
Body
Chassis
Engine rebuild/recondition
Transmission overhaul
Upholstery
After refurbishing the system by the specialist, the system is collected by the DIY restorer for them to subsequently reassemble in their home-garage.
Finch Restorations can assist with such system-by-system effort such as the example of the FJ40 Landcruiser body and chassis below.