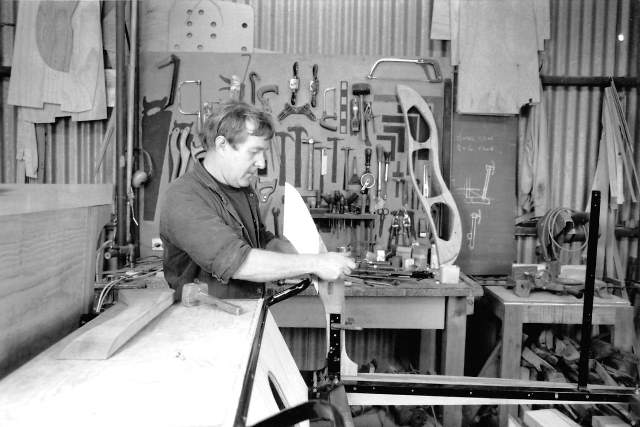 Based on an interview with Ray Finch at Mt. Barker, Tuesday, 10 February 2015
Finch Restorations history goes back to 1965 when Ray Finch established the business in Mount Gambier, South Australia.
Ray was born in England in 1941 and his family had migrated to Australia on the 'SS Cameronia' in 1951 when Ray was 10. Ray's father had been a driver for Allards in London after the Second World War; then became works tester for the Ford Motor Co., including their classic sports cars. These inspired Ray.
After leaving school, Ray undertook an apprenticeship with the General Motors Holden dealers in Mt. Gambier. Ray started off as a motor mechanic for two years and gained a good mechanical background. Ray then transferred to the panel shop, and quickly rose to become the work foreman.