Finch Craftmanship - quality from the ground-up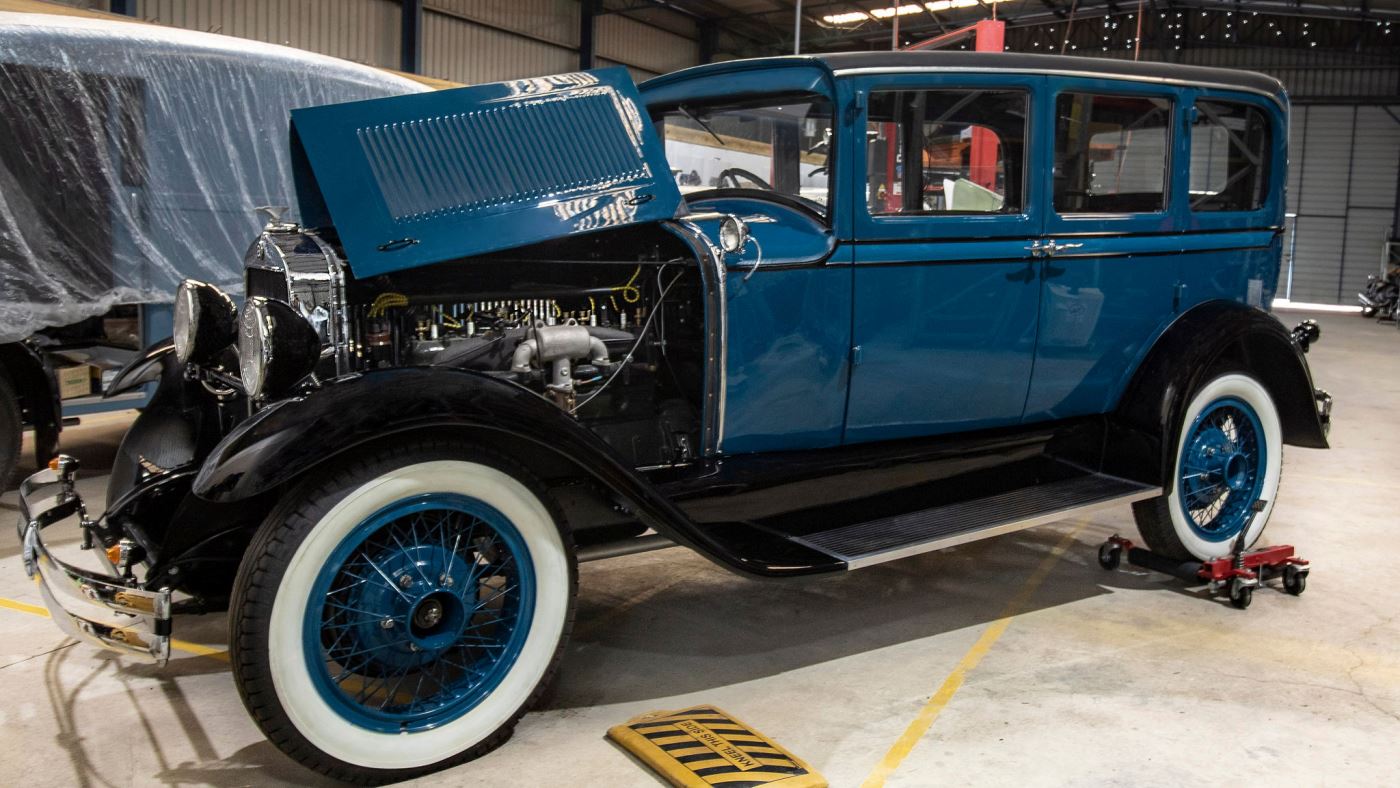 ---
High quality, hand-crafted restorations since 1965.
Finch Restorations specialise in meticulous ground-up restorations. Our team of experienced and qualified craftspersons can meet the highest standards of quality and autehnticity.
Operating from our Adelaide Hills workshops, we have clients from all over Australia and internationally.
We offer a comprehensive range of restoration and repair services to restore cars, trucks, and motorcycles from the Veteran era to the Classic era.
---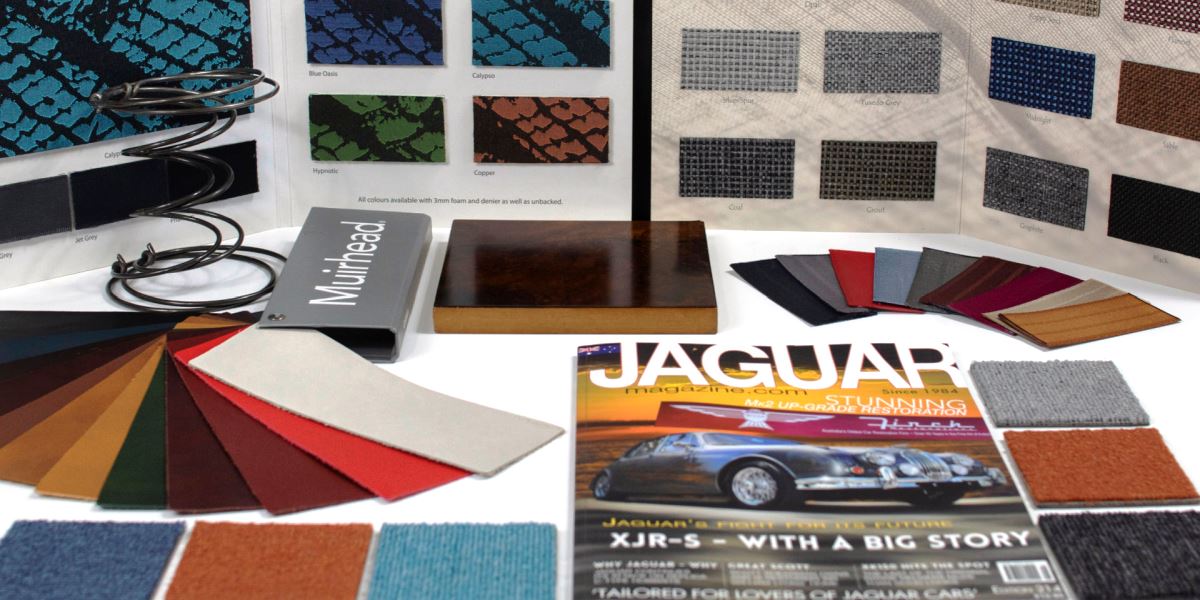 Design and Research
Original factory specifications and workshop details are researched by our technical office for applicable projects.
Original colours can be researched, and sample colour spray-outs prepared for our clients.
Our design team and trim-shop can also develop a stunning colour package for the vehicle's paint and trim based on historic schemes or modern alternatives.
---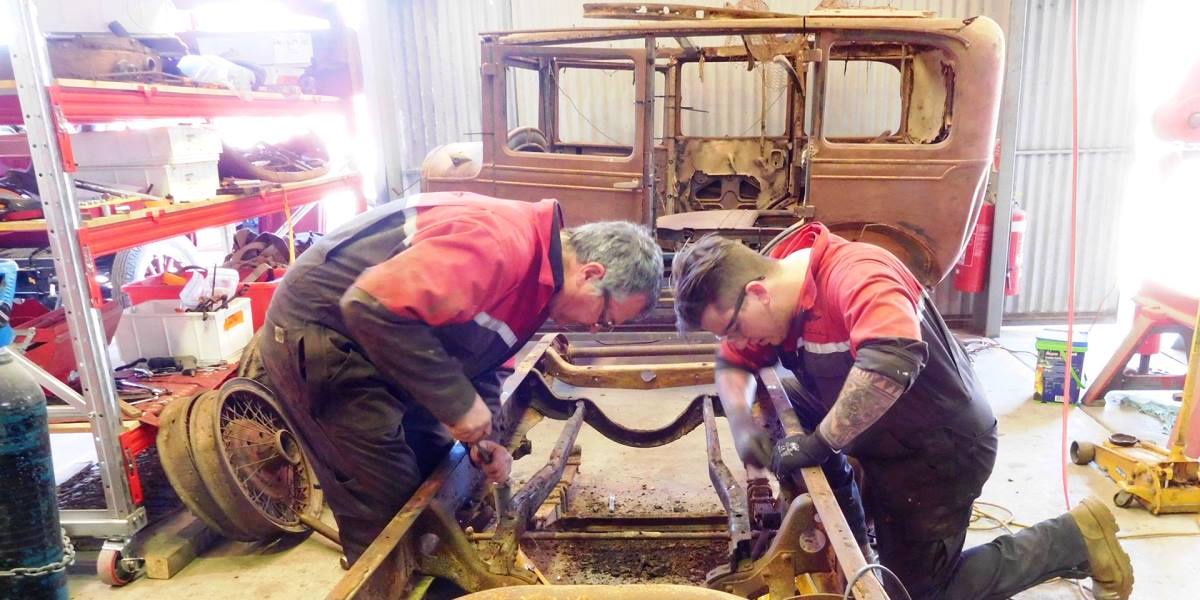 Dissassembly Shop
In our timber shop, we can undertake timber coachwork repairs, rebuilds and new-builds. We can manufacture timber body frames using high quality oak, Tasmanian oak, mahogany or ash wood. We have numerous jigs which we use to manufacture specific frames, such as, Jaguar SS100, Morgan, and MG T series.
---
Chassis Shop
For chassis-based vehicles, the chassis is checked for straightness and refurbished. After refurbishment and reconditioning of the chassis, it is primed and painted.
The driveline and running gear is also refurbished and reconditioned. At client's request, upgrades can also be incoporated.
The rolling chassis is hand-assembled by our technicians. The completed chassis is set to work and the driveline, suspension, steering and auxuilary systems are quality checked.
---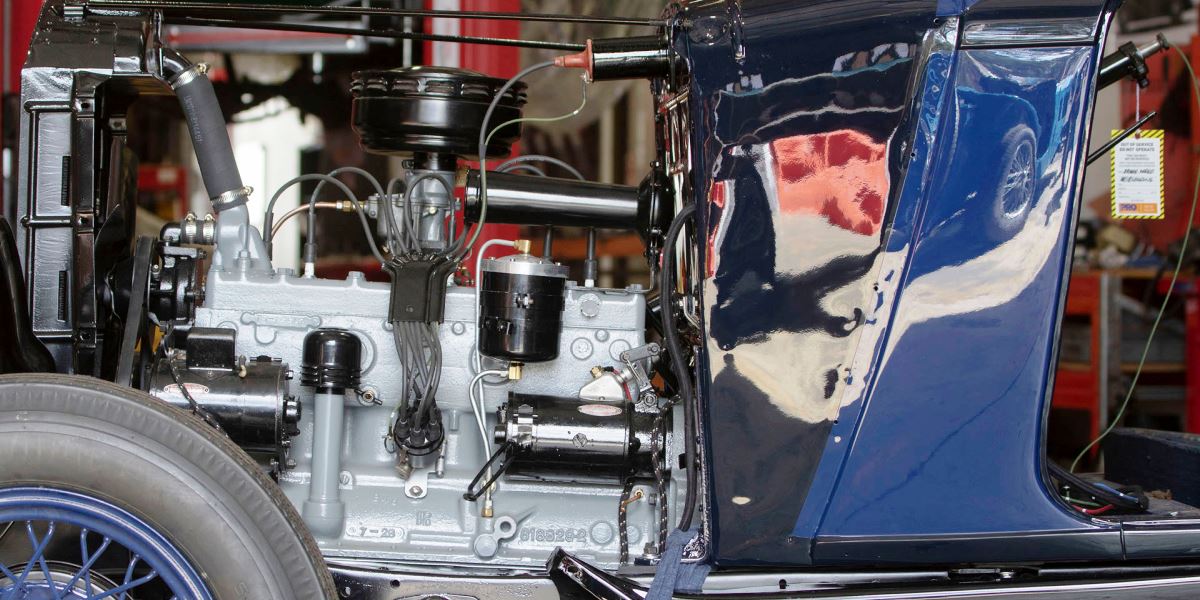 Engine Shop
We have rebuilt rare inline-eight engines from the 1920s, through to engines in modern classics. This range of engines requires resourcefulness to track down elusive rare parts from around the world.
---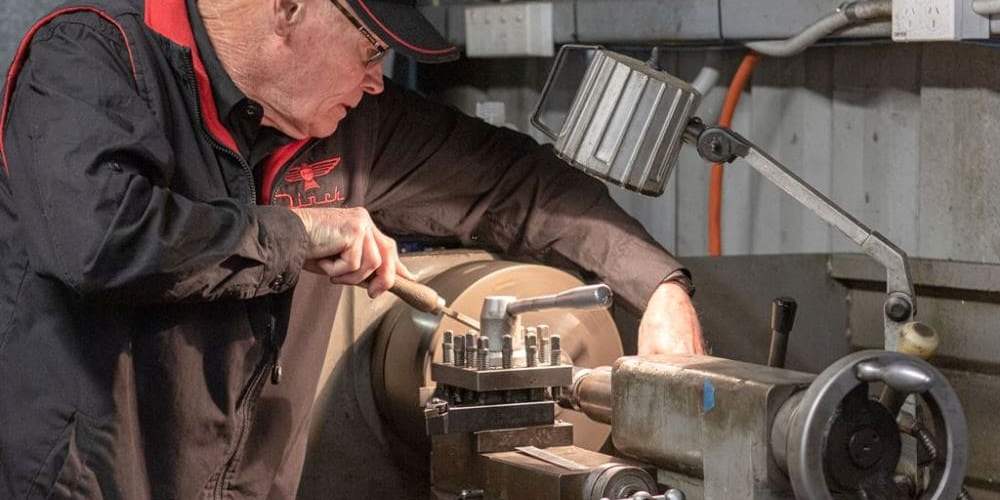 Machine Shop
In our machine shop we have the skills, experience and equipment to repair or remanufacture replacements for broken or coroded vehicle parts.
---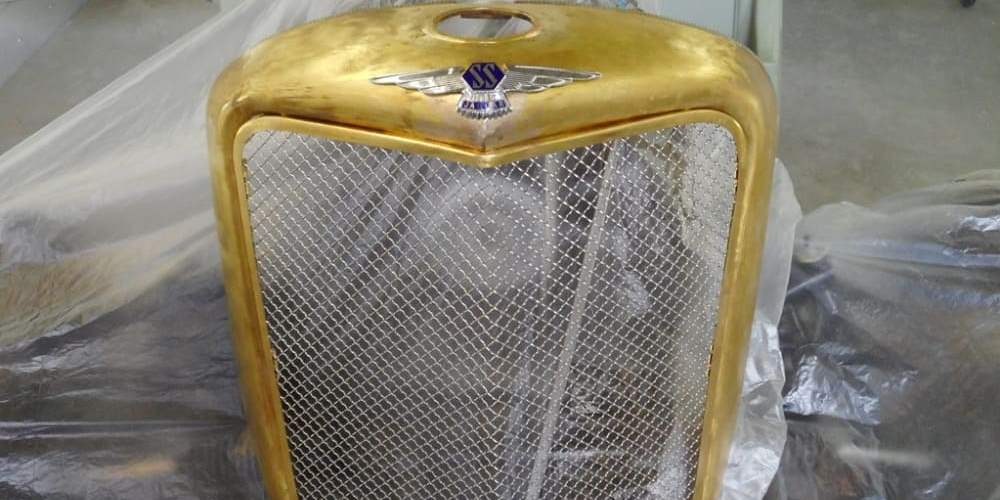 Brass and Nickel-Silver Work
In addition to steel and aluminium, our craftspersons also work with other metals such as brass and nickel-silver (German silver) to repair or recreate parts of vehicles that are hard to obtain.
---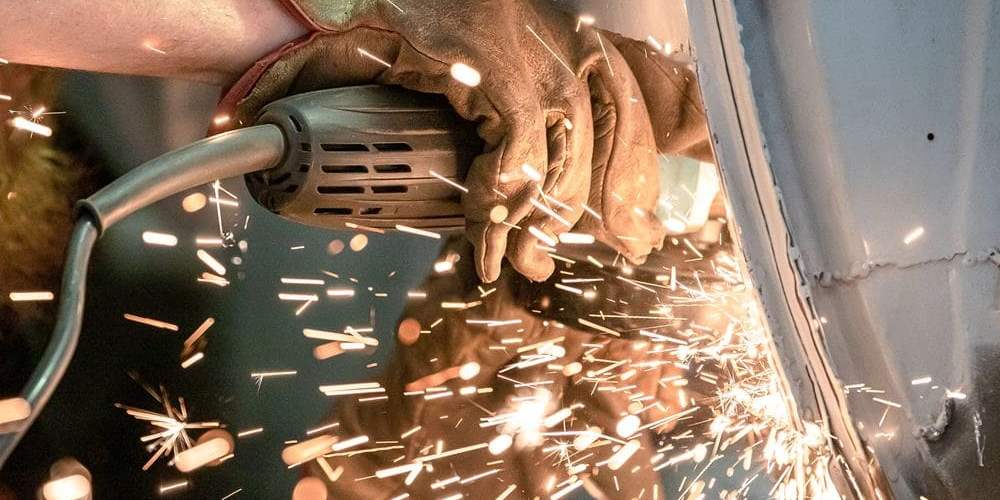 Rust Repairs
After stripping old paint, body-shutz and filler, decades of the body's secrets begin to emerge including rust, damage, cracks, and poor past-repairs. The most challenging of rust repair projects are methodically processed in our body shop.
---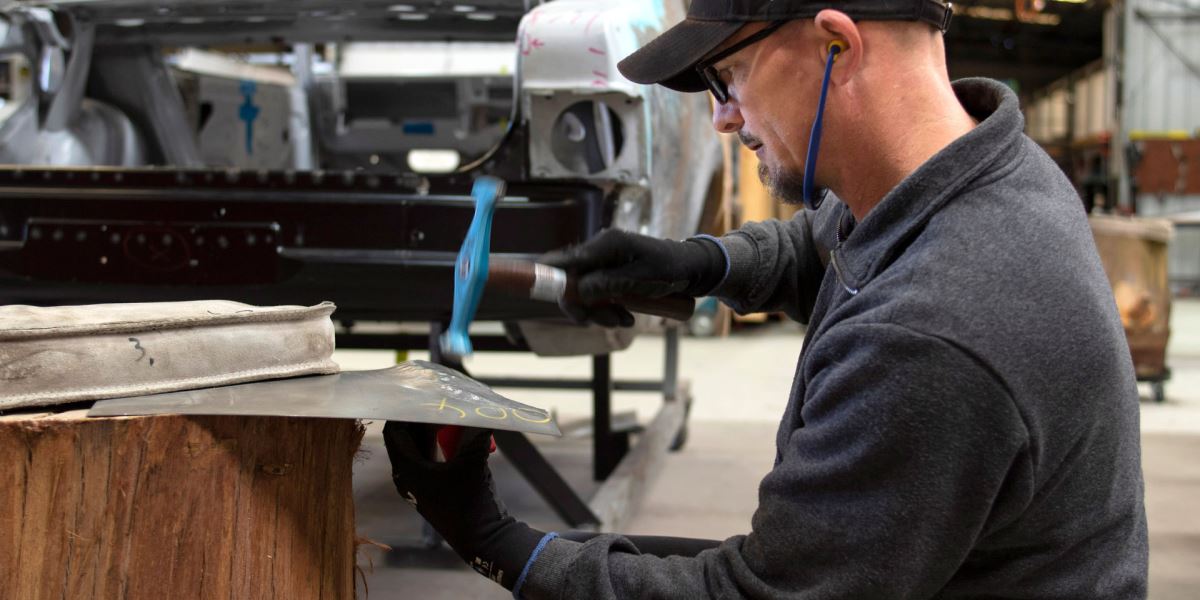 Panel Shop
After decades on the road, vehicles will have different degrees of corrosion, damage or even missing body panels. We can repair or remanufacture such panels using specialist metal-working tools and machinery such as English wheels, shrinker-stretchers and planishing hammers.
---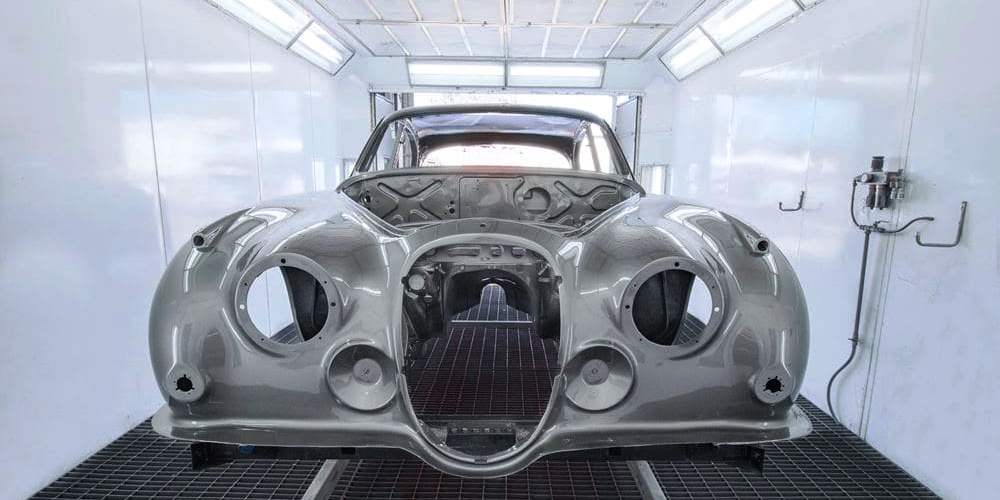 Paint Shop
Our Paint Shop team provides a complete solution for refinishing your vehicle with a stunning new finish, can match a vehicle's existing colours, and can even conserve old patinas.
Our paint shop staff will hand-spray the vehicle internally and externally using high quality paint systems to achieve a stunning paintwork free of imperfections and consistent across the vehicle.
---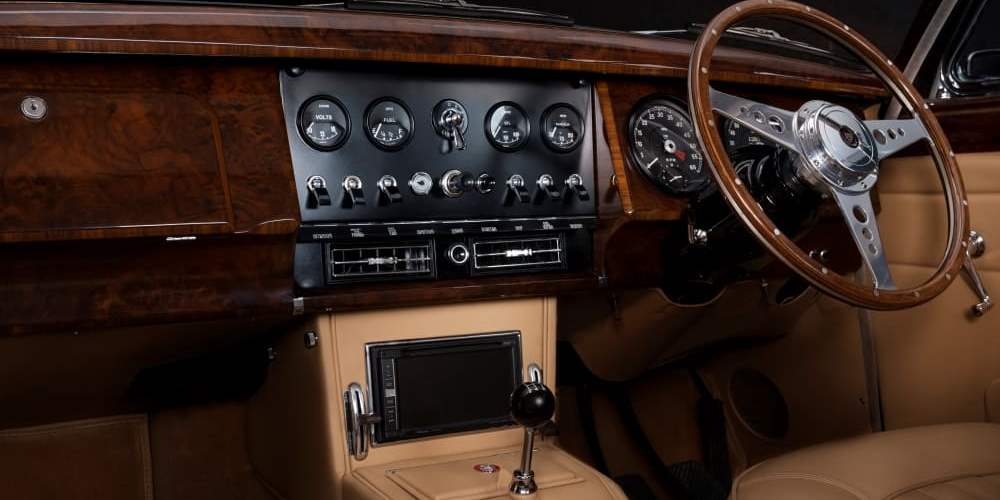 Veneer Shop
Often the interior timber trim of old vehicles becomes degraded by the combined effects of sun, moisture and wear. Sometimes, the timber veneers can be repaired, and othertimes the veneer needs to be replaced. We can repair or replace timber veneers in our workshop.
After the veneers are repaired, we can lacquer timber trims with UV stabilised epoxy clear coats to protect new timber and/or revitalise old timber trim.
---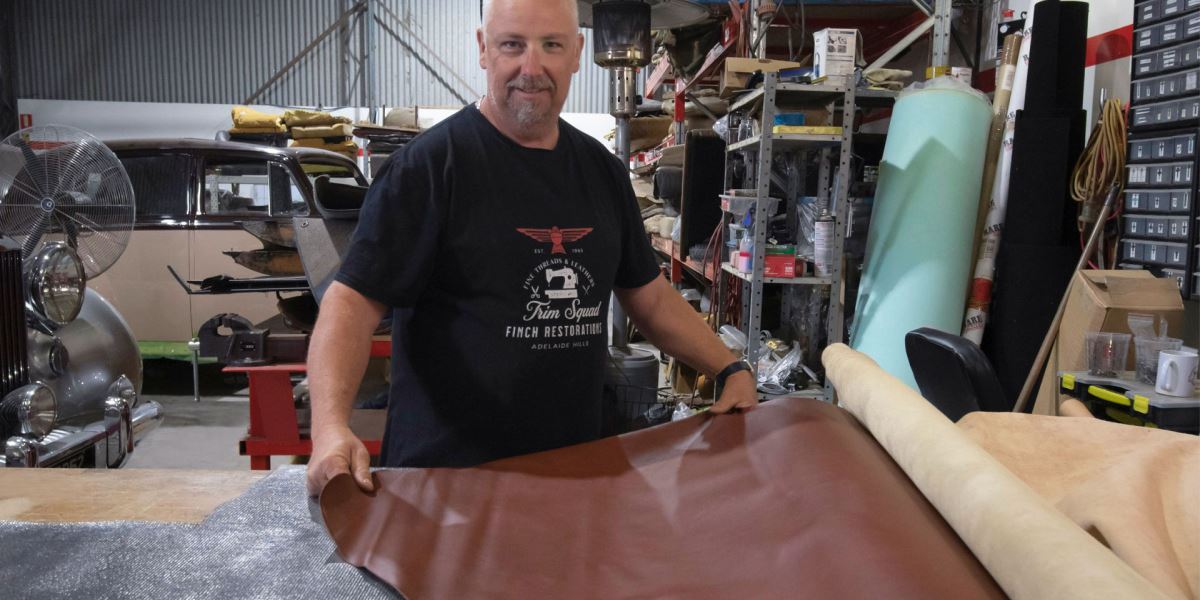 Trim Shop
We can look after the trim and upholstery requirements for your special vehicle to add to the motoring experience to restore originality or provide customised upgrades.
---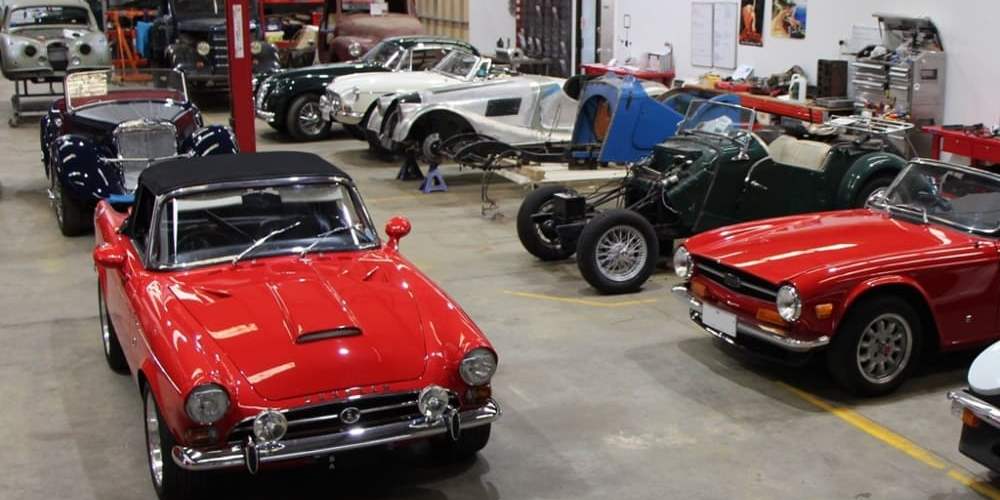 Assembly Shop
Our assembly shop is where vehicles come together as we progress vehicles into the final stages of a restoration project. The assembly shop utilises the combined experience of our staff with skills in body assembly, mechanical, auto-electrical and trim, backed up by our project management office and technical office.
---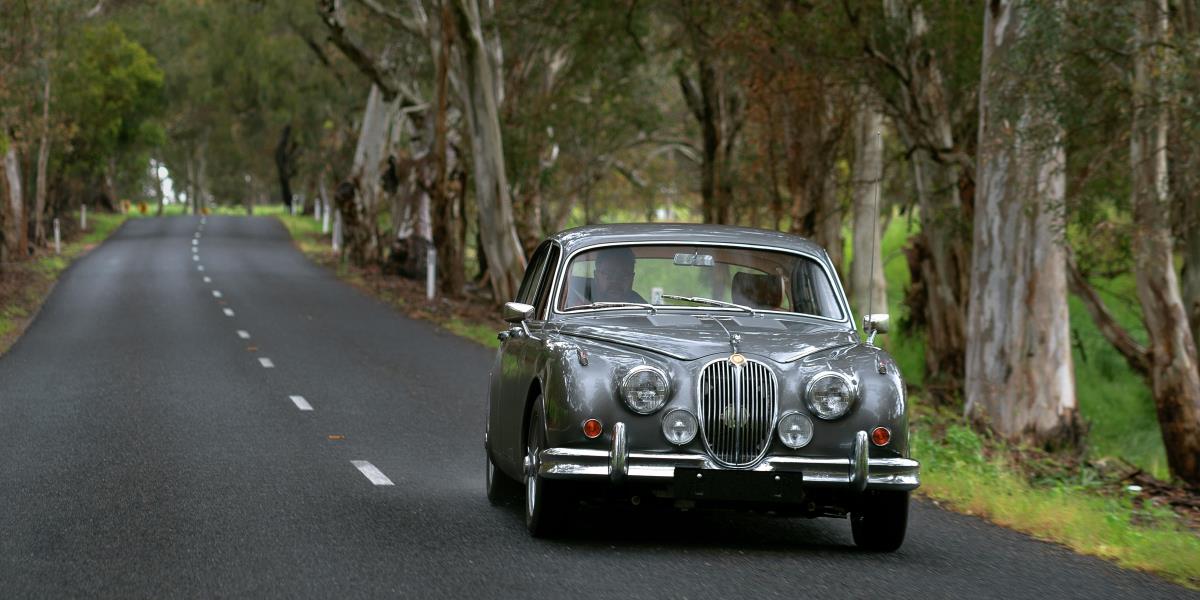 Quality Assurance
Vehicles undergoing major restorations are progressively set to work, and a rigourous road testing process undertaken.
By the time of delivery back to you, your vehicle will typically have been taken through 500 kilometres of road-tests.
Nearing completion, we will perform the final polish of your vehicle enhancing its premium shine. We also undertake a professional clean and detail of your vehicle internally and externally.
---