Vacancies
Please check back regularly for new opportunities.
Job Opportunities at Finch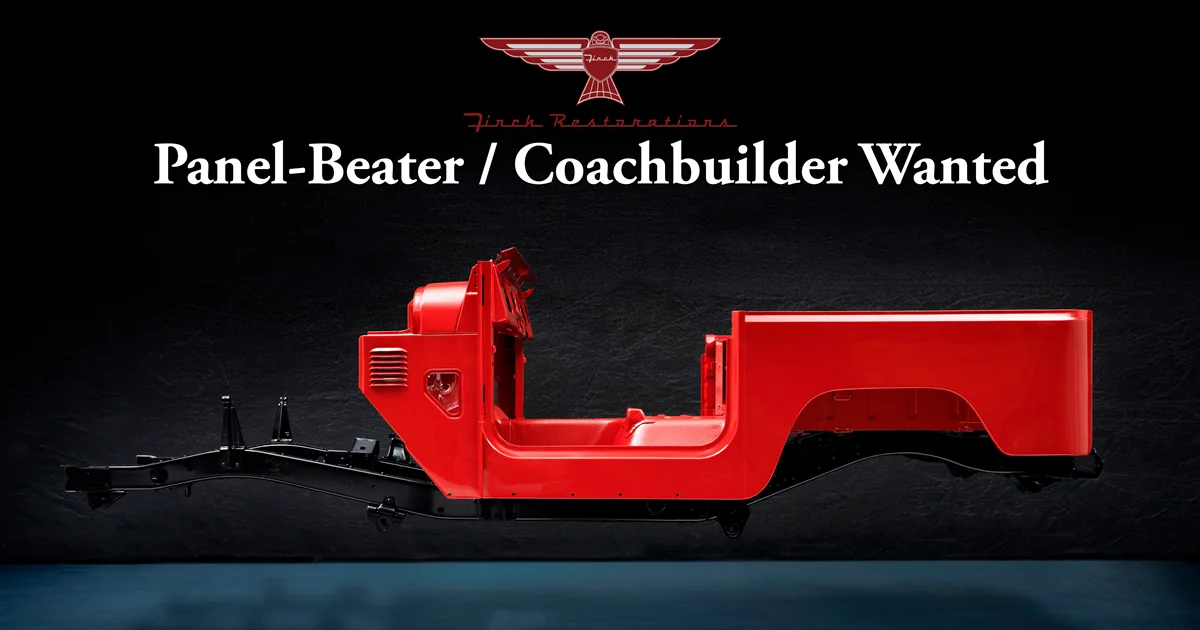 Details
Are you an experienced Panel Beater or Coachbuilder seeking great variety and pride in the work you perform?
Do you seek a change from Insurance time-allowances?
Do you want to grow your skills and develop coachbuilding experience?
Finch Restorations seeks a passionate and experienced panel-beater with a positive attitude.
We offer excellent wages for the right people.

Finch Restorations - Over 55 years in the Fine Art of Automobiles