The SS100 Jaguar Recreation by Finch Restorations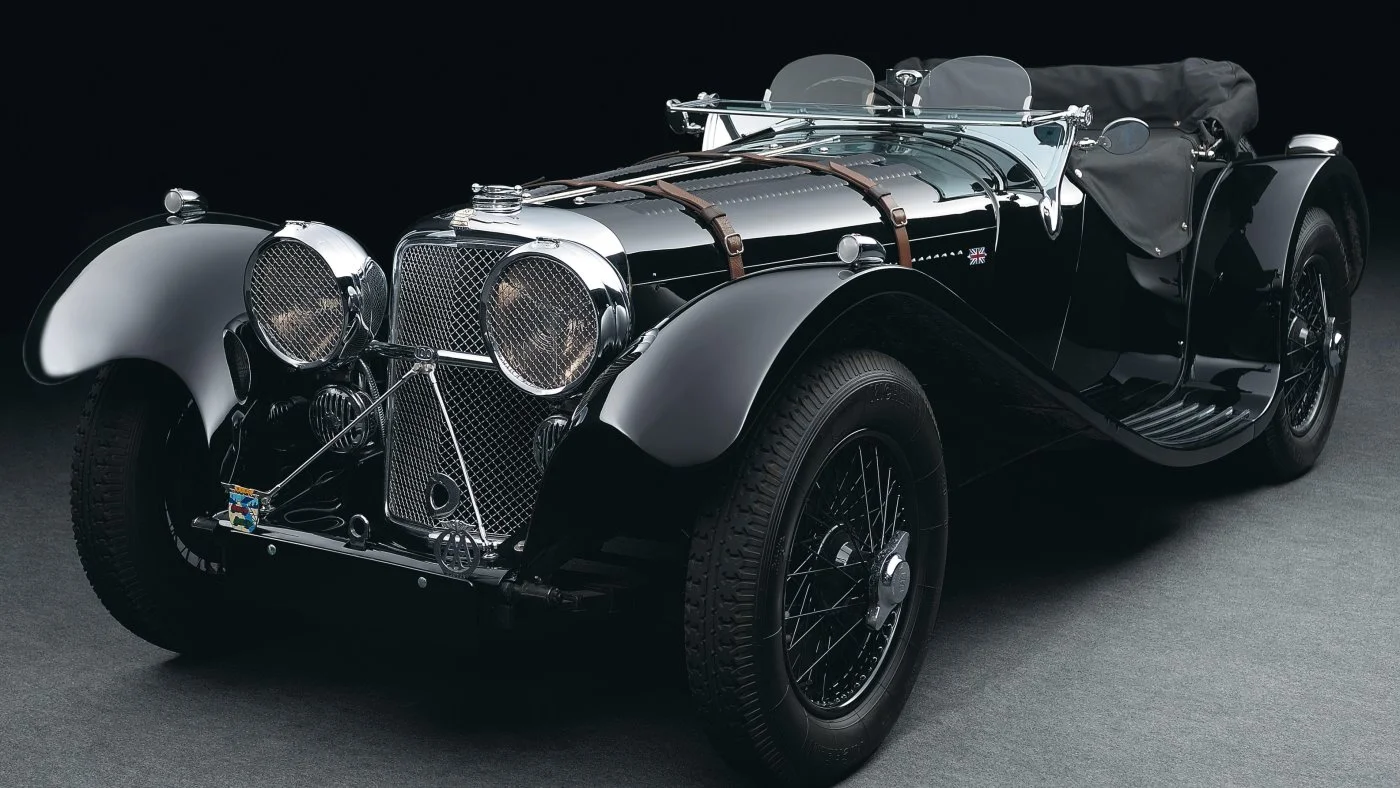 The SS100 Jaguar is one of the most beautiful sports cars ever produced.
If a vehicle is this good, why change it?
In keeping with Sir William Lyons philosophy, we have reborn this magical car to his original legendary specification.
As motoring enthusiasts, like yourself, we were captivated by the elegance and design of vehicles of this era and to that end, we have endeavoured to recreate these vehicles as faithfully as possible.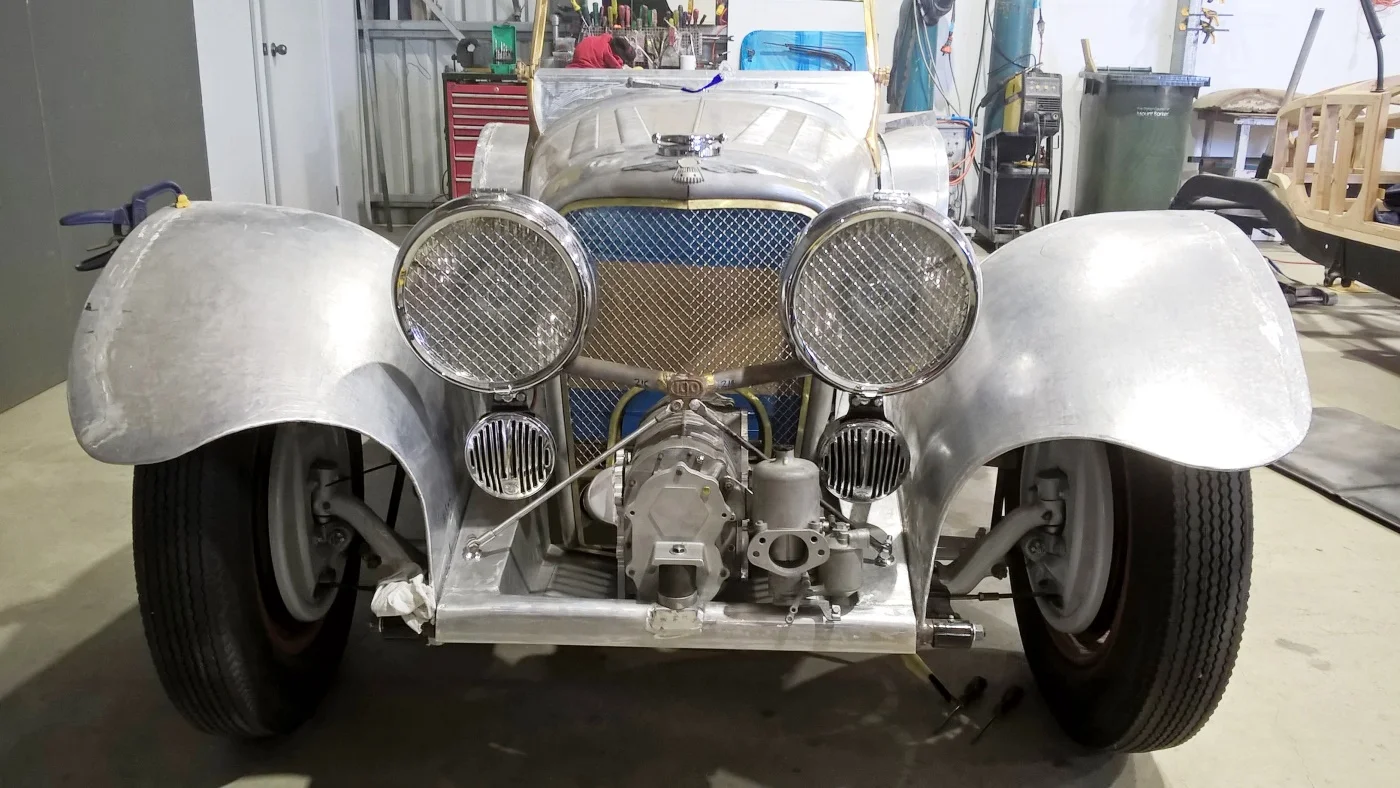 ---
SS100 Body and Guard 3D Laser Scanning
Lower down this webpage is the story behind Ray Finch's original inspiration to build SS100 replicas in the 1990s. Some thirty years later in 2021, after we acquired a high-end 3D laser scanner, we embarked on a programme to refresh and refurbish Ray's SS100 jigs and fixtures. We performed this using the 3D scanner together with 3D CAD to improve jig accuracy and, thereby, authenticty.
Using the 3D scanner we laser scanned a series of original SS100 cars, as well as replicas built by others. These cars came from South Australia, Victoria, and New South Wales. In our Design Office, the various scans were superimposed which affored us the opportunity to compare the bodies and identify mean and outlier dimensions.
During the original production of SS100 in the late 1930s, production techniques were still highly dependent on hand-manufactured components. Thus, vehicles from the 1930s have a significant amount of variation in their body dimensions.
With our scanning data set, we are confident that the accuracy of the manufacturing jigs we use. We believe that we are faithfully producing bodies and guards of the correct proportions as were being produced in the 1930s.
Gallery of SS100 3D Laser Scans
SS100 Chassis
When tooling for building and assembling SS100 chassis, we laboriously 3D CAD-modelled the SS100 chassis from original 1930s drawings. From the 3D CAD model, we then developed modern and more highly accurate production drawings. In addition to fully developed nested plate drawings for components, Andrea developed three-dimmensional models for NC machining rail mandrels.
To you, we extend a cordial invitation to contact us for more information.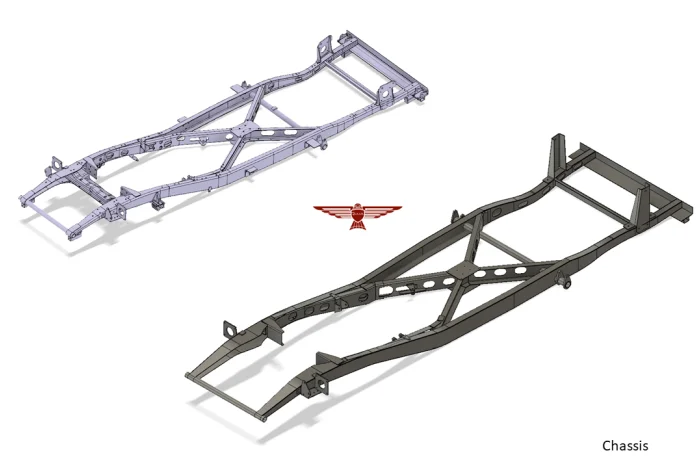 ---
SS100 Replica Build Specification
Our hand-built SS100 recreations are manufactured to very high standards of quality and authenticity.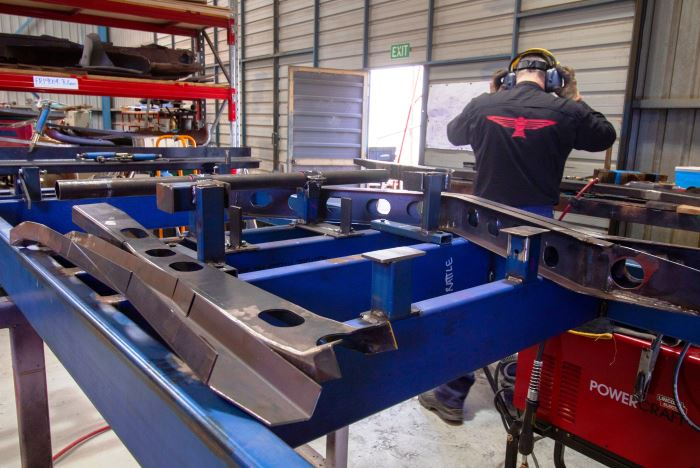 Chassis
The chassis is fabricated as designed by Rubery Owen, using Swallow Sidecars' original factory drawings.
The Grade 350 steel chassis is welded and rivetted per the 1930s chassis drawing.
---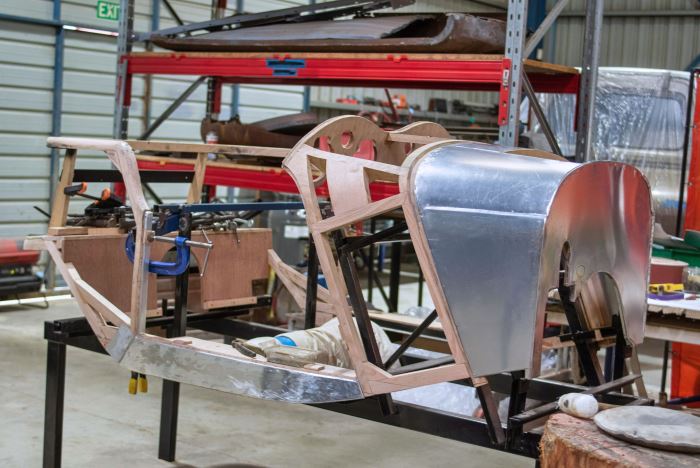 Timber Framed Body
The body frame is of timber construction remanufactured in our Timber Shop using jigs to reproduce the original timber arrangements.
The timber used is Tasmanian/Australian Oak.
---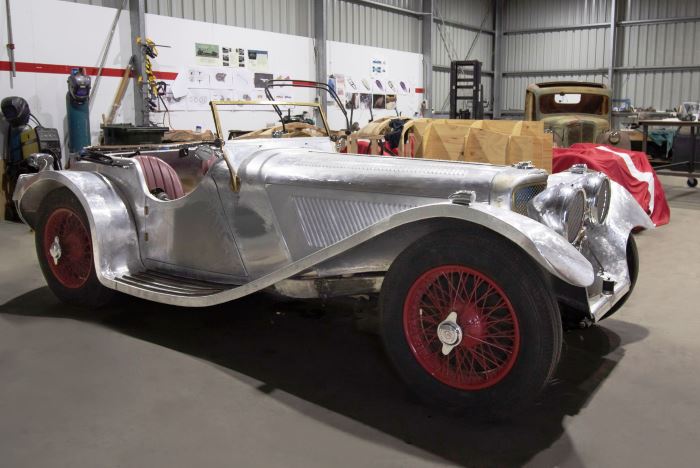 Metal Skinned Body
The timber-framed body is metal skinned using aluminium sheet.
The guards are also of aluminium construction.
---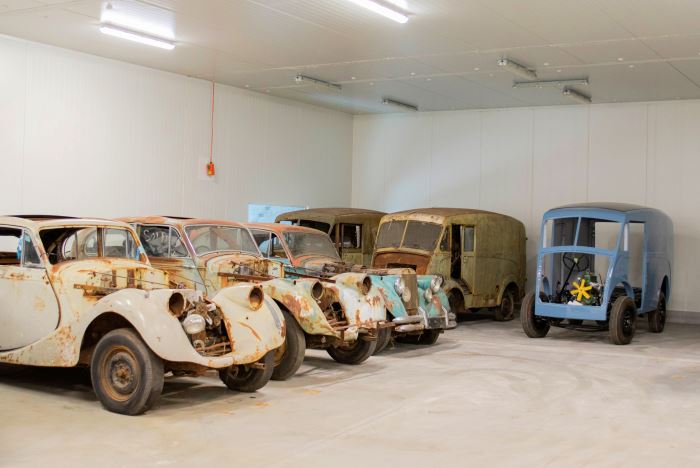 Contemporary Components
Contemporary SS and Jaguar components are procured wherever possible and, of course, when they are available.
Engines, 2.5 litre or 3.5 litre, and gearboxes are contemporary SS or Jaguar units.
Front and rear axles are period Jaguar assemblies, kindly donated by deceased SS, Mk4 and Mk5 saloons.
All contemporary components are painstakingly stripped and restored in our workshops to their former glory.
---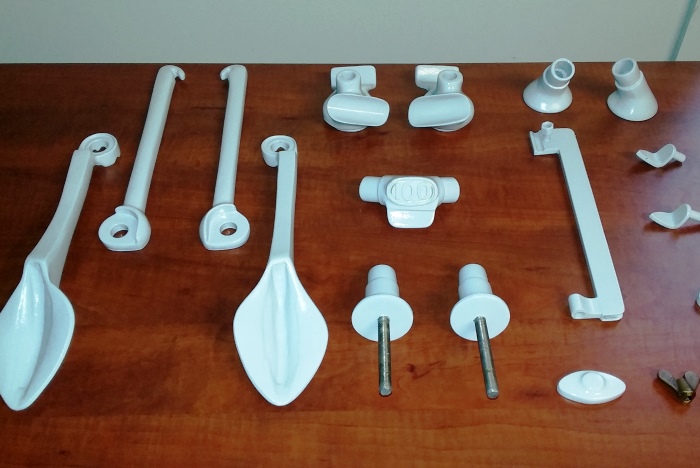 Remanufactured Components
Patterns and jigs have been constructed to form and/or cast the necessary windscreen stanchions, headlight bars, hood bows, etc.
---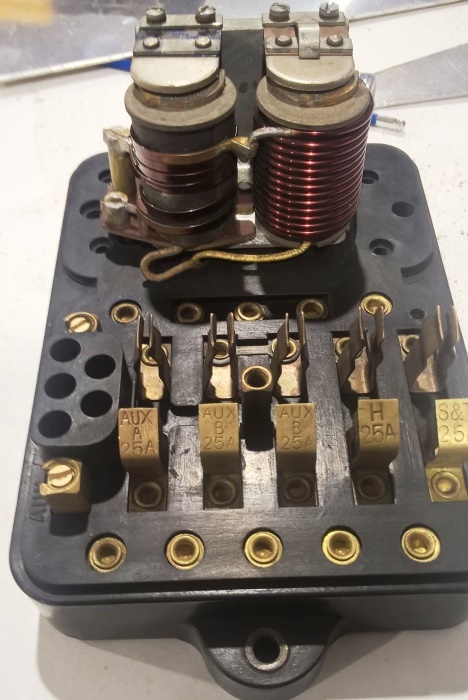 Electrical Fittings and Components
Lucas and other contemporary electrical fittings are used where possible. Some 'invisible' modern components are also used to enhance reliability.
Looms are remanufactured to the original design.
---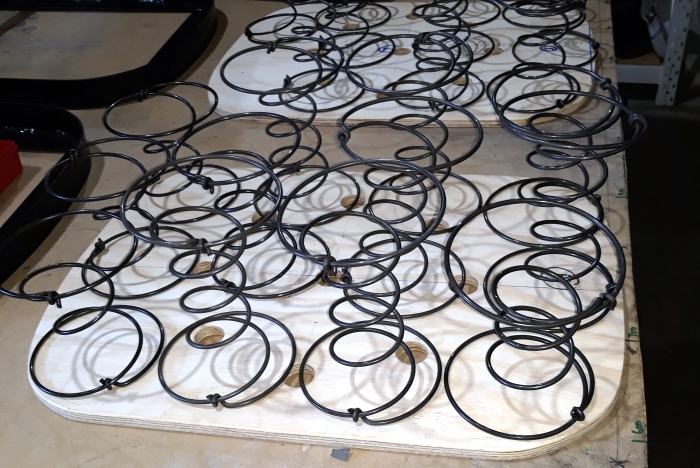 Seating and Upholstery
Seats are remanufactured in the Finch Trim Shop to the original design.
The interior upholstery is also trimmed to the original SS100 design.
---
SS 100 Replica Technical Specification

Chassis
Fabricated Steel Ladder Frame
Axle Front
Beam, Mk 4, SS Saloon
Axle Rear
Salisbury or ENV Mk 4, SS
Engine
O/H Valve 2.5 or 3.5 litre Mk 4, SS
Gearbox
4 Speed Manual Moss
Electricals
Lucas / Jaeger as per original
Body-Frame
Timber construction
Body and Guards
Metal - Aluminium Alloy
Technical Specification
Little has been compromised to the original SS100 design and we believe that these handbuilt cars provide exceptional, and perhaps the finest, old-world sports car driving pleasure.
To you, we extend a cordial invitation to contact us for more information.
---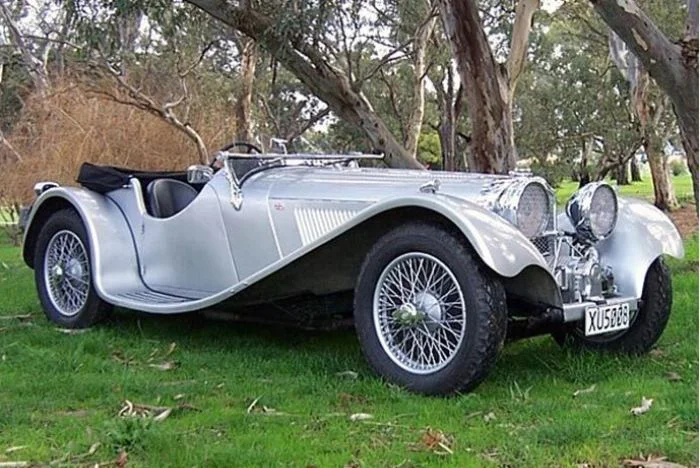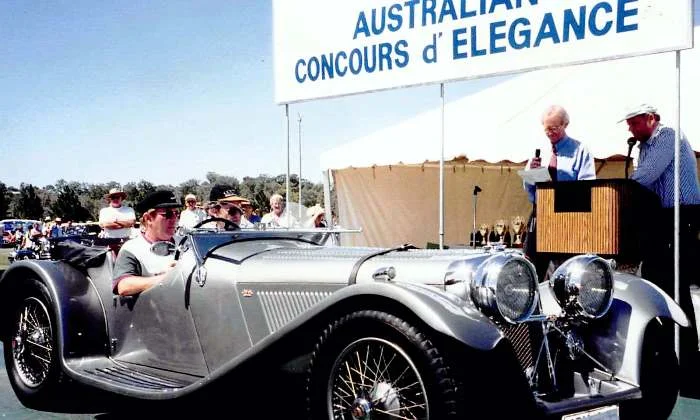 ---
Our SS100 History - Ray Finch's Dream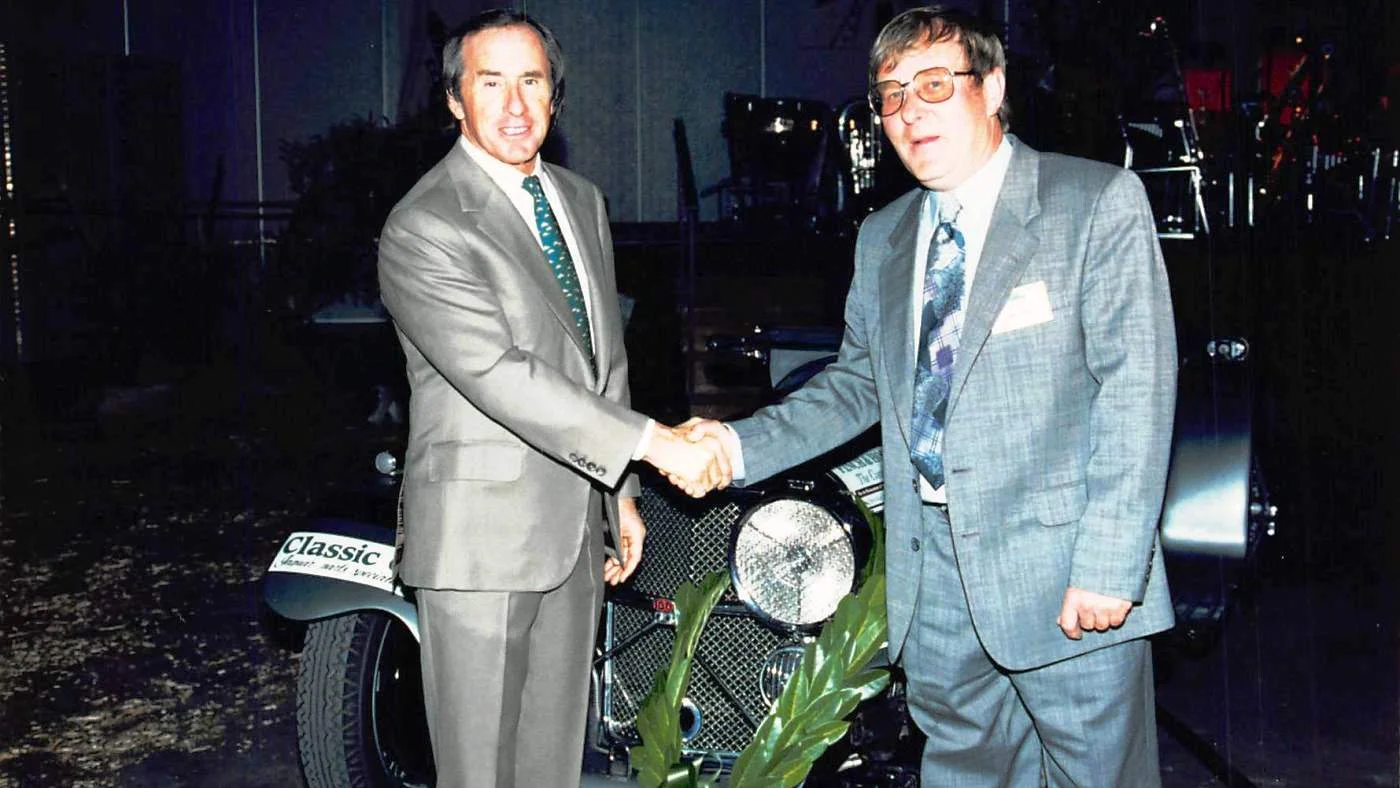 Building a Jaguar SS100 became a dream for Ray. In Melbourne, he met a fervent SS Jaguar enthusiast, Ed Nantes, guitarist with The Roundells and other leading Australian rock bands. He had built a black SS100 Jaguar with a racing body from parts. Ed was going to England shortly, and told Ray that if he saw anything that might interest him, he would ring.
Twelve months later Ray got a phone call from Ed saying that he could get him a set of factory drawings for £100, a pair of headlights (£650), a rear vision mirror (£100) and a radiator badge, (£100 ). Ray arranged to send him the money, and when Ed returned home a few months later, Ray went to Melbourne to pick up the parts.
Ray started building his SS100 Jaguar car with these four items.
"I also made some parts for a Canberra guy's SS100 that had been put together by a farmer in Victoria. Bits came from England. A pretty scruffy car for which he paid $30,000. There were some bits missing, and I made him some bits. He had the car restored, and has recently sold it in NZ for $450,000."
A Melbourne man contacted Ray and arranged to bring his SS100 Jaguar to Mt. Gambier, all in pieces, for Ray to re-build the car for him. In the process, Ray copied everything, engaged an Engineer to make the drawings, and enlisted Wayne Hocking the carpenter next door to copy and make the wooden frame.
Ray took fibre-glass patterns of the mudguards, made wooden formers, as a buck would be made, and used these to make the final metal mudguards.
Ray tracked down an engine and gear-box in Salisbury, South Australia, and learned of a chassis in a swamp at Naracoorte. He found the remains of the chassis, but all that was useful was the cross member from the centre.
Ray showed the drawings to a friend at the Trades School in Mt. Gambier, they had the chassis laser-cut, and Ray made the chassis in his workshop at Mt. Gambier.
Ray built the seats, and made the whole car virtually from scratch - timber frame, aluminium body, aluminium bonnet, and the windscreen frame made in brass - but not the instruments, nor the driving wheel, nor the glass windscreen.
He had built his first SS100 himself in his shed at home. It took over 3,000 hours to build.
When Ray moved from Mt. Gambier up to Mount Barker a few people who saw the car approached him. Ray built three replicas, side by side, for people who paid a deposit and progress payments, in the manner of building a house.
Each car cost about $200,000 at the time, while today it would cost perhaps $400,000 to build one from scratch. One could be built more cheaply, if the client was not concerned with its strict conformity with an original.
Some of Ray's projects have been ambitious projects that others wouldn't try because it was too hard. When Ray started, the knockers in the background would say "He'll never finish that."
"When it was finished, ... it was not a 'tupperware replica' but a fastidious reproduction."
Even Edsel Ford II, of the Ford Motor Company which then owned the Jaguar marque, wrote to Ray and congratulated him on his achievement.
Gallery of photos taken of the first three Finch SS100s
Events with the SS100
When Ray was a boy, he remembered reading about Ian Appleyard (son-in-law of Jaguar man, William Lyons) who won the Monte Carlo rally after the Second World War (over Bailey bridges). In adulthood, when Ray won the 1992 Grand Prix Rally with his own SS100 it was a dream coming true for him. He couldn't believe it, while his navigator, Andrew Wellington, was just as thrilled as he was.
(later Sir) Jackie Stewart with Ray Finch and his winning SS100 after winning the 1992 Adelaide Grand Prix Rally
Gallery of photos taken during the 1992 Adelaide Grand Prix Rally of the Finch SS100
At Mallala Raceway, Ray was permitted to take his SS100 out on the track after the race competitors had completed their timed laps. Racing legend Wayne Gardner was behind him in a Cobra. Gardner caught him pretty quickly at the first bend. Ray swung the SS100 round the bend, but Gardner spun the Cobra into the dirt. Gardner was not happy at all. He muttered something like "that old fart of a car". He had not thought that Ray would get around the corner. It was a big achievement for Ray, who can look back on the things he achieved and wonder if it really happened.
For 'The Great Wings & Wheels Challenge' at Parafield airfield north of Adelaide in 1993, Ray raced against a Spitfire. Ray drove the SS100 and got to the end of the runway in 17 seconds as the Spitfire was just taking off.